In a sea of podcasts, some produce solid, useful information in a world often brimming with distractions from what really matters.
The podcast format brings storytelling in an audio format back to life, something radio did successfully decades before television. Although some podcasts include a visual dimension – where the interviewee may be visible on YouTube or similar channels – they remain fundamentally appealing to our ears and minds. Plus, they're easy to access on the go, via your preferred streaming platform, on their original websites, or downloaded onto your device.
Check out more podcasts worth listening to in the 🎧 Podcasts category on our Resources page. 
Many podcasts caught our attention in the last year. Some come from organisations previously mentioned on Ethical, and we're happy to see that they have literally found their voice in a world where mainstream media controls the narrative.
A few of our favourites are listed below. More will be added soon.
An online publication with an annual print edition and a mission to share stories – "a radical act" during dark times. And these stories truly are much-needed regenerative spaces of creation and renewal.
"As we experience the desecration of our lands and waters, the extinguishing of species, and a loss of sacred connection to the earth, we look to emerging stories. In them we find the timeless connections between ecology, culture, and spirituality."

The project (including its weekly podcast) is an editorially independent initiative of the Kalliopeia Foundation, which is located on the unceded ancestral lands of the Coast Miwok people, in present-day Marin County.
The podcast features exclusive interviews, author-narrated essays, conversations, fiction, multi-part series, and more. The magazine, with its original stories, contributors, and images, and the podcast, with its audio dimension, inform each other, creating a magical multimedia space that the reader or listener can keep returning to for soul nourishment in these uncertain times.
🎧 Don't miss this special Language Keepers series.
🎙️ And here's an example of an Emergence story: Ben Okri's And Peace Shall Return, narrated by Colin Salmon.
The NEF is an independent think tank and charity campaigning for a fairer, more sustainable economy – a topic we should all know more about. Their award-winning podcast focuses on "the economic forces shaping our world", and is presented by Ayeisha Thomas-Smith and her guests. From the climate crisis (and its economics), to greenwashing, fair taxes, and culture wars, you'll discover how economic forces reach much further than the narrow discourse of the mainstream suggests.
🎙️ Check it out on SoundCloud.
Co-founder of Transition Town Totnes and the Transition Network, and author of several books on "transition" (the reimagining of our world), Rob Hopkins has great stories to tell about successful, sustainable community-run projects. And he should know, since he's created some.

His latest book, From What Is to What If: Unleashing the Power of Imagination to Create the Future We Want, is the inspiration for his new, subscriber-supported podcast series of the same name.
From What If to What Next is an interactive series. Rob invites subscribers/listeners to send in 'what if' questions and tries to find the best people to help make the answer a reality.
A small subscription fee of £3 per month gives access to all episodes, occasional treats such as interviews with the likes of Rutger Bregman, and the chance to shape the conversation by asking your own 'what if'.
The Happy Pear are two brothers who opened a veg shop about 15 years ago in smalltown Ireland. Subsequently, they have started a few cafés in the area, created their own plant-based products, wrote some cookbooks, and run healthy eating courses – but above all, they got the local community on side. Pretty much everything they do is local, involving local people and produce, while all-season, all-weather daybreak dips in the sea form part of their healthy lifestyle.

To move with the times, the Happy Pear has also recently started a podcast which invites interesting people – scientists, doctors, local personalities, and artists – to share their knowledge and stories. Subjects include healthy lifestyles, scientific research, growing communities, and understanding the biome. The brothers' genuine curiosity adds to the series' charm.
After years struggling with drugs, alcohol, and unhealthy living, Rich Roll became a vegan ultra-endurance athlete and wellness and plant-based-nutrition advocate. Each week he delves deep into all things wellness with some of the brightest and most forward-thinking, paradigm-busting minds from the fields of health, fitness, nutrition, art, entertainment, entrepreneurship, and spirituality.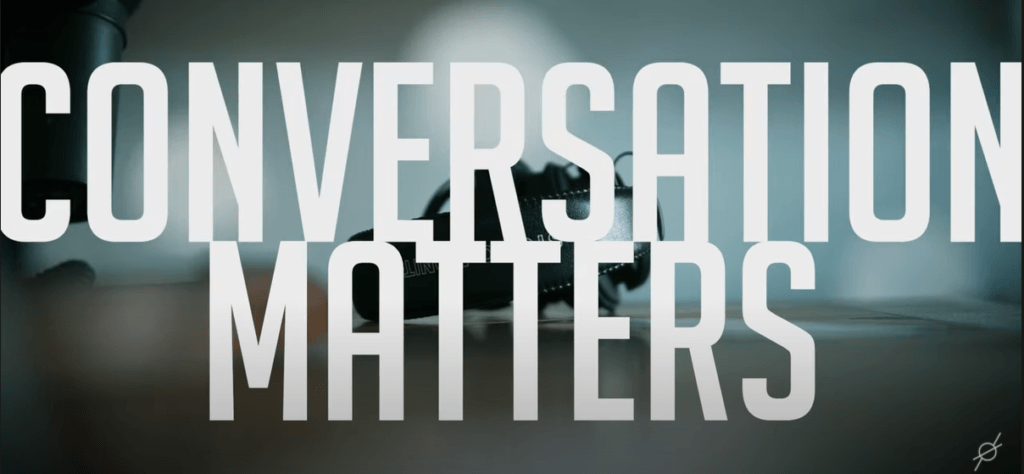 The episodes' content – which Roll proudly describes as conversations rather than interviews – are deep and often intense. Subjects include ethics, sustainability, and ways to better connect to ourselves and to the world around us. Most conversations are equally inspiring and educational, creating memorable and transformative storytelling for the listener.
🎧 This episode, with scientist Andrew Huberman, is among the most popular.
The above-mentioned scientist Andrew Huberman runs his own podcast in an attempt to bring scientific knowledge to a larger audience. He often interviews other scientists, but the core of his podcast is connected to research he's directly involved in. His short explanatory videos are quite a hit on Instagram too, although you can watch everything on the Huberman YouTube page.
Dr. Huberman mainly discusses neuroscience – how our brain and its connections with the other organs controls our perceptions, our behaviors, and our health – but also tools for measuring and changing how the nervous system works.

You'll learn how to get better at sleeping, learning, and dreaming, as well as about motivation and focus, neuroplasticity, fear, and stress. He also taps into less explored areas like the role of nutrition, exercise, supplements, prescription drugs, and electronic devices in measuring and changing the nervous system's functions.
Though this may sound rather academic, Huberman is skilled at condensing scientific research, making it easy to digest. His hand-drawn sketches help.
The Restart team knows very well why their podcast is unique in the tech world: "It's not about buying new stuff." Instead, they talk to designers, writers, thinkers, activists, and makers who'd rather repair.
Their podcast airs live at 5pm on every second Tuesday of the month, on London's best indie radio station, Resonance 104.4 FM (also available on DAB).
And as a bonus: each month, they produce a documentary with Dave Pickering which follows these stories in greater detail: From a day with a washing-machine repairer to an interview with TV presenter and amusement-arcade-machine inventor Tim Hunkin, there's something for everyone!
Episodes are neatly arranged into categories like sustainability, production, policy, and so on. A treat for those looking for ways to change the waste culture suffocating the planet.
We also listen to:
A free app with guided meditations, deep relaxations and other practices offered by Zen Master Thich Nhat Hanh and his monastic community.
A podcast focused on how you can pick up the basics of mindfulness and meditation with the aim of creating a calmer, happier you and a kinder world.
A Peabody Award-winning public radio show and podcast. What does it mean to be human? How do we want to live? And who will we be to each other? Each week a new discovery about the immensity of our lives. Hosted by Krista Tippett.
10% Happier author Dan Harris talks with meditation pioneers, celebrities, scientists, and health experts about training our minds.
This podcast features a variety of expert speakers talking with David Treleaven about topics relating to the intersection of mindfulness, meditation, and traumatic stress.
Inspirational, intimate and disarmingly-unfiltered conversations about living a fully-engaged, fiercely-connected and purpose-drenched life.
What does it take to live a happier life? Learn research-tested strategies that you can put into practice today. Hosted by award-winning psychologist Dacher Keltner.
---
🥁 We're looking forward to hearing what your ears pay attention to these days. Please feel free to share your own recommendations in the comments section or on our community forum.
---
Photo by Jonathan Farber on Unsplash