If you're vegan, you've got to go to VegfestUK, one of Europe's biggest vegan festivals. The thing is, even if you're not vegan or vegetarian, you'd still like Vegfest. Who doesn't like a warm golden latte, roasted potatoes, and nutty bars to last you for the whole day?! But it wasn't just food, creams, clothes, books, and vegan paraphernalia, there were talks, cookery demos, workshops, panels, films, music, comedy, caterers, guests, stalls. The printed programme had 92 pages. Yep!

What I liked about this festival was the sustainability aura that constantly shrouded the entire event, as if nobody wanted to disappoint at this. Many of the visitors were bound to ask questions about the ingredients, packaging, long-term plans and impact, and most of the producers were ready to answer them. I found out more about the struggles producers face when trying to eliminate plastic from packaging, the race to source only local, and the willingness to improve a product while taking into account all ethical aspects that matter, not only the $$$.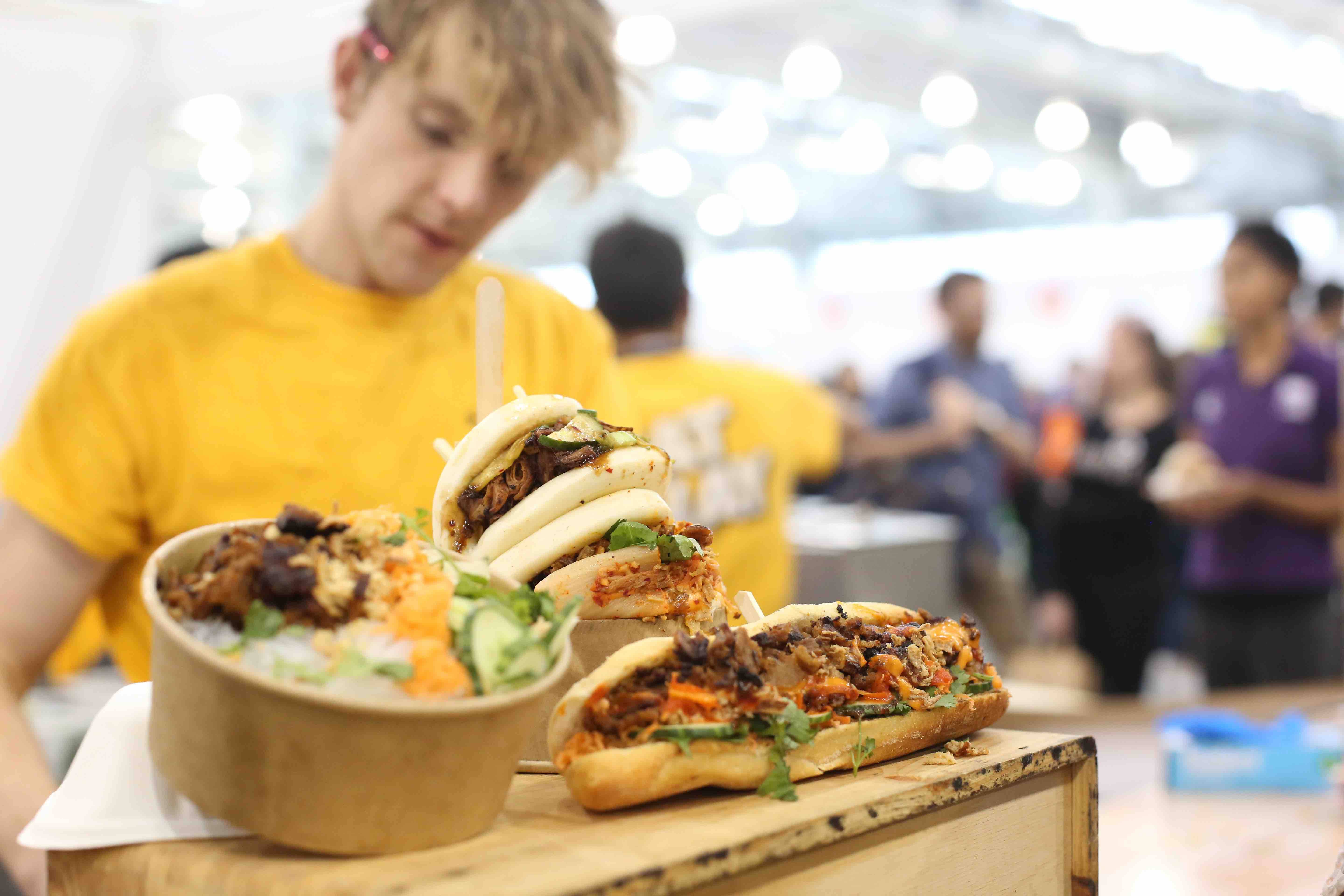 From those producing vegan food to those producing vegan cosmetics, clothes and shoes, it was all about fairness in production, sustainable farming, local sourcing, and fair treatment of those working to make their product a reality. A plant-based diet brings you one step closer to becoming an ethical customer, but when all the other ethical boxes are ticked, it gets even better, as you would expect.

My Product Highlights: Vegan Cheese and Sugar Free Energy Bars
For me the highlights of the festival were the vegan gourmet cheeses and sugar free and/or raw energy bars. Out of the 275 stalls packed with quality vegan products, the cheese and the energy bars kept me pretty busy. I lost track of the number of producers, but I sampled (almost) everything, and I was impressed by products relatively new to the food market. The offer was impressive and the quality indisputable.


When it comes to energy bars, Aduna and their Green Goodness, Choco-Nut Bliss and Berry Bite come to my mind. In the vegan gourmet cheese department: Serotonina — newcomers from Poland — and Happy Cheeze coming from Berlin. You could easily hear the satisfied admirative exclamations of the many sampling their products.

Keeping an Eye on Future Vegfests and Similar Events
It was exciting and slightly overwhelming at times, especially if you wanted to attend more talks, chat to more producers, and sample more goodies. But worry not, there's no shortage of similar events, and the festival's brochure was packed with information you can access later.

Such festivals are popular in other countries too. In UK, for instance, there are similar vegfests in Bristol and Brighton. These are important networking events but also a great way to directly access tons of information, sample lots of products before you buy them. And it all takes place in just a few fun hours over the weekend. You will come across not only an impressive menu that can easily replace the most sophisticated meat-dairy one, but you will find stories worth attaching to that menu.

You can talk directly to those putting together the products you love, be surprised by interesting talks, meet activists and academics, innovators, find the right people to start those important conversations about topics you're less likely to find in mainstream media or even the internet. But mainly it's a good place to meet people genuinely into their trade and passionate about making good products that do not cost the earth.

Next stop? Maybe Brighton.