According to Ofcom, 78% of us use a smartphone in the UK, that percentage lifts to 95% if you are aged between 16-24. We're never far from our phones, checking them on average every 12 minutes. We are the connected generation, the 'I'll just ask Google' learners and the responders to the various beeps, buzzes and chimes that draw us back to our screens.
We are connected, updated and informed because of our smartphones but do we know enough about their journey to our hands and their lifecycle when they leave us?
Behind the shiny, popular brands is a murky story of toxic chemicals, hazardous waste, tax avoidance and conflict. Ethical Consumer magazine's takes us through five top tips to make sure your next smartphone is an ethical one.
1. Don't buy one
And that's the end of the blog…
But seriously, this should be your first thought. Do you actually need a new phone?
Mobile networks realised very early on that offering new models is a great way to keep customers loyal. Each new customer costs money to acquire and it makes sense to keep you. What better way than by offering you a great deal on the very latest technology.
💡 But remember, it's always cheaper to keep your existing phone and drop to a tariff-only option. On average consumers change their phone every 24 months and there are 211 million phones sold in the EU every year.
If everyone was to keep their phone for just one extra year, we would save 2.1 million tonnes of CO₂ per year, the equivalent of taking one million cars off the roads.
The lifecycle of a smartphone has a huge environmental and social impact. As well as the carbon footprint, there are four major concern areas:
Conflict minerals – each phone requires upwards of 60 different metals to function. Metals such as tungsten, tin, tantalum and gold are commonly sourced in the Democratic Republic of the Congo (DRC) and are referred to as conflict minerals. Paramilitary groups often fight for control of mineral mines where human rights abuses such as forced and child labour is rife. And of course, the profits from these mines continue to fund violence, corruption and exploitation.

Toxic chemicals – Harmful chemicals such as polyvinylchloride (PVC), brominated flame retardants (BFR) and phthalates are common in electronic devices, although many manufacturers are trying to remove them. This is of particular concern in the disposal of phones where unregulated centres (usually in Africa and Asia) burn the plastics off causing local air pollution and leaching of harmful chemicals into water supplies.

Working conditions and worker's rights – Companies such as Apple and Foxconn, which manufactures iPhones and Nokia models, have been prosecuted for violating Chinese labour laws. Put simply, the lifecycle of many mobile phones begins and ends with the exploitation of some of the world's poorest people.

Waste – electronics is the world's fastest-growing waste stream, set to double by 2050. Many of our phones will end up exported to developing countries where they will be smashed apart and burned to recover the precious metals within.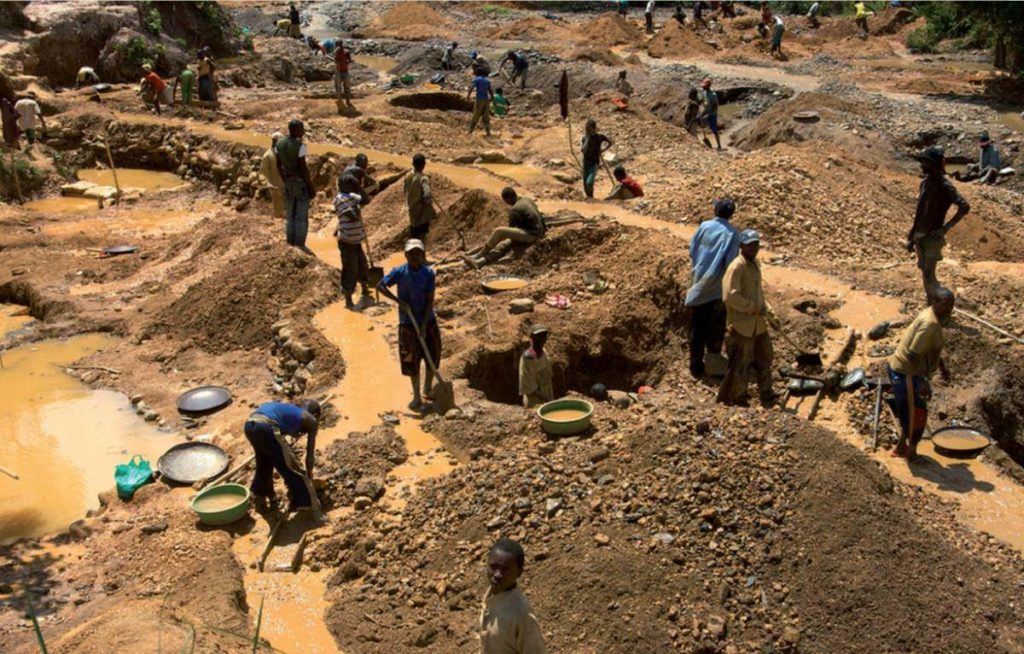 If you are buying a new phone, investigate the company's approach to tackling these issues. A good place to start is the Ethical Consumer guide to mobile phones.
2. Pre-loved or refurbished
If your phone is beyond repair, consider buying a second-hand or refurbished model. As well as slashing the carbon footprint, you'll also save a lot of money.
If you are buying second-hand, look for a phone that is less than three years old to ensure a decent battery life or find one of the few models that allow you to replace the battery.

If you can, buy from a friend or a careful and known user and avoid phones with excessive scratches and scrapes which might indicate heavy use.
👉 Another great option is the refurbished phone. These devices have usually been returned with faults and have been repaired to full working order and they often come with a full guarantee against future faults. The models will be substantially cheaper than a brand-new phone giving you the option of buying a premium model at a more affordable price.

Whether you're buying second-hand or refurbished, make sure that you buy from a trusted retailer. Independent sellers may offer much cheaper offers but be sure to check out their credentials, ratings and feedback before you buy.
Check out our guide to buying second-hand electronics for more tips.
3. Buy fairly
In our mobile phone guide, we compare the top brands and rank them on a variety of ethical and environmental categories. Ranking top and awarded our Best Buy is Fairphone. 👇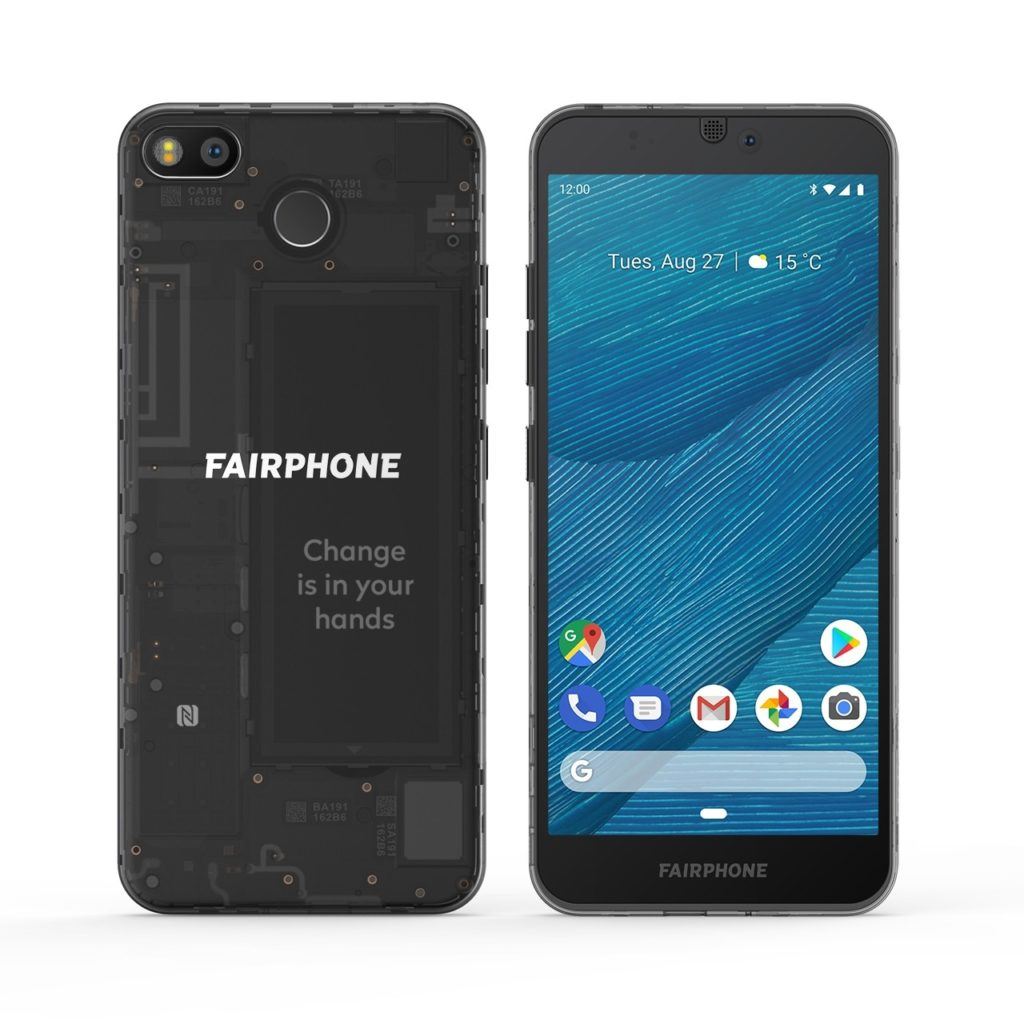 This social enterprise starting out campaigning against conflict minerals in 2009 and in 2012 produced its own phone. The third iteration, the Fairphone 3, was launched in 2019 and was well-received as an ethical alternative to the big brands.
Fairphone has painstakingly mapped out its entire supply chain to ensure that minerals are responsibly sourced and that labour rights are upheld.
Another of its outstanding features is its modular design. The Fairphone 3 comes with a mini-screwdriver so that the phone can be opened and the parts removed and replaced as needed.
This is a complete contrast to the approach taken by many manufacturers. In fact, Apple and Samsung were both fined for planned obsolescence in 2018 for accelerating the speed at which consumers need to replace their phones. Many manufacturers glue components together so that when the phone is opened the parts break, making it impossible for phone owners to repair their device.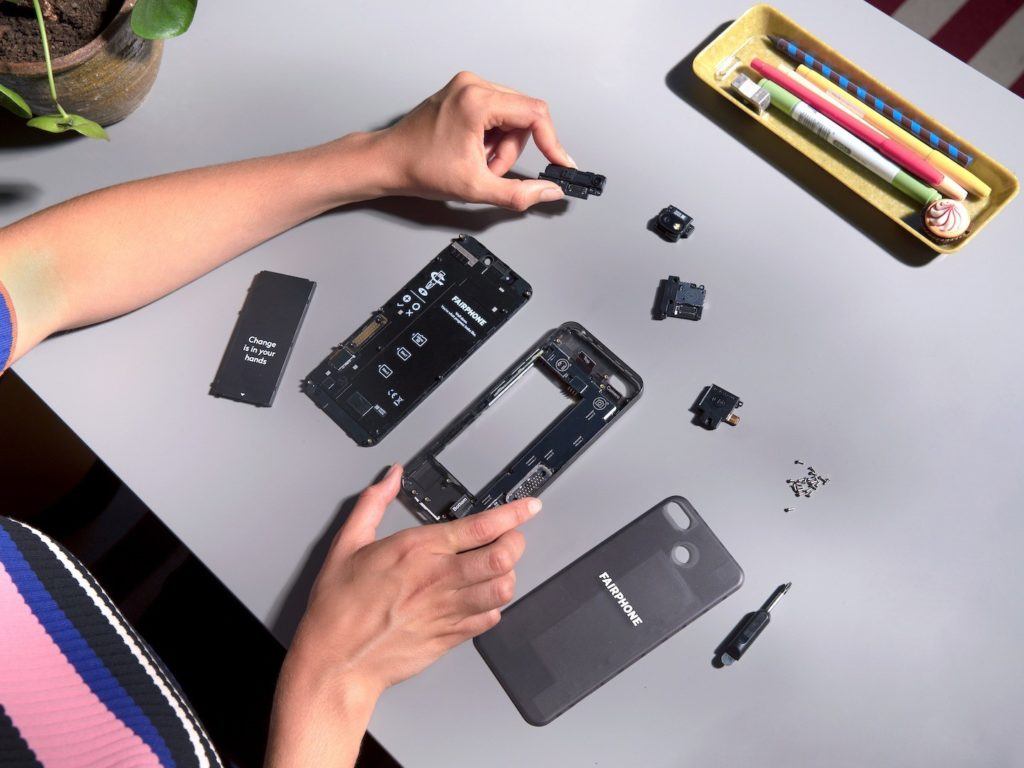 4. Pick the best from the rest
If you want to buy from the bigger brands, then pick the brand that addresses the issues most important to you. This might be their approach to conflict minerals, their emissions targets, their supply chain transparency, their approach to paying fair tax or their use of toxic chemicals.
Our mobile phones guide gives a great overview of the entire mobile phone market and subscribers to the Ethical Consumer magazine can drill down to individual category data.
Overall, Apple comes out best when we look at the main brands, mainly due to their approach to sourcing conflict-free minerals and their banning of several known toxic chemicals. The brand falls down on its tax avoidance tactics and the design of the recent models which seem to deliberately prevent users from repairing their phones.
5. Recycle responsibly
Finally, part of buying a new phone is ensuring that the old one is recycled responsibly.
To avoid your phone being disposed of in a dangerous and polluting way, think carefully about its life when you part ways.
If your phone is still in good condition, why not sell it to a friend or hand it down to a teenager angling for a new model. If it can still be turned on, Fairphone will accept it and provide a discount on the Fairphone 3.
Oxfam will take any old model and recycle it in a responsible way. Better still, they will receive donations for doing it. ♻️
For more information on ethical consumption and to see our detailed guides on everything from shampoo to washing machines, visit the Ethical Consumer website.
Featured image by Selwyn van Haaren on Unsplash