2023 Update: Gmail remains one of the most popular email platforms worldwide. However, as a free service, the user pays with their personal data. This may have been acceptable a few years ago, but various alternatives now take privacy seriously.
---
Gmail is a free, advertising-supported email service released on April 1, 2004.
With over 1.8 billion users worldwide, it is the second most popular email platform on the planet. By comparison, just 400 million use Microsoft Outlook, and only 225 million have signed up to Yahoo Mail. Apple leads the market, having rapidly siphoned users from Gmail over the past few years. 
In a world of data-driven digital marketing, can an email service owned by Google be trusted, and what ethical alternatives are available?
Five Reasons to Avoid Gmail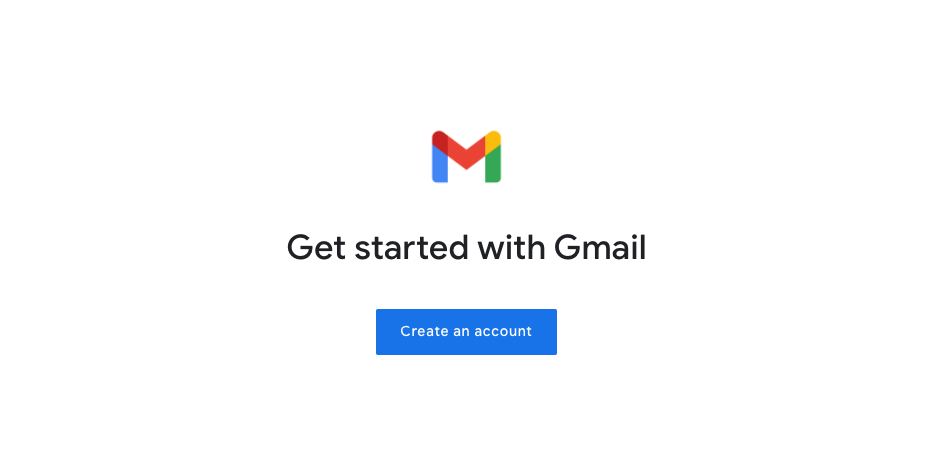 Gmail may be one of the most popular email platforms, but that doesn't mean it's best in terms of either privacy or security.
1. Reading Your Emails
Google and personal data have always had a strained relationship, as the company attempts to see how much it can mine without pushback.
In 2018, it came to light that hundreds of external software developers were able to "scan the inboxes of millions of Gmail users who signed up for email-based services offering shopping price comparisons, automated travel-itinerary planners or other tools", according to a Wall Street Journal report.
One example was a company called Return Path, which collected data for marketers by scanning the inboxes of more than two million people who had signed up for a free app. Google gave Return Path employees direct access to roughly 8,000 emails, to "help improve the company's software".
This practise having become public, Google issued the following response:
"A vibrant ecosystem of non-Google apps gives you choice and helps you get the most out of your email. However, before a published, non-Google app can access your Gmail messages, it goes through a multi-step review process that includes automated and manual review of the developer, assessment of the app's privacy policy and homepage to ensure it is a legitimate app, and in-app testing to ensure the app works as it says it does."
Google also uses deep learning AI to scan Gmail attachments, in an attempt to avoid malware.
It would be naive to think that Google doesn't have the ability to read your emails. At least your messages aren't made to serve adverts: 
"When you use your personal Google account and open the promotions or social tabs in Gmail, you'll see ads that were selected to be the most useful and relevant for you. The process of selecting and showing personalized ads in Gmail is fully automated. These ads are shown to you based on your online activity while you're signed into Google, however we do not process email content to serve ads."
2. Privacy Concerns
Google took a long time to add iOS privacy labels to the Gmail app, and while it doesn't collect your name, physical address, or phone number, it will share information including your approximate location, user ID, and data about ads viewed online. This makes the company even more comprehensive than the likes of Outlook or Yahoo, though they also slurp up more data than necessary.
Online privacy is starting to be taken more seriously, which arguably damages Google's business model – unless it can find a way to pivot and align its interests with those of its massive user base.
A more recent example of privacy concerns occurred in 2022, when Google agreed to a record $391.5 million privacy settlement in the United States after being charged with "misleading users into thinking they had turned off location tracking in their account settings even as the company continued collecting that information".
In fact, between September 2022 and January 2023, Google paid nearly $600 million in settlements relating to privacy.
If you're reading this, it's likely that you don't need to be told why it's probably not a good idea to give it even more data which could be tied back to you, especially considering the amount of personal information contained within the average email account. 
3. Compatibility Issues
Gmail is reliable and easy to use, but can suffer from compatibility issues.
For example:
Internet Explorer 11 support has recently been discontinued
The Windows 10 Mail client has reportedly been deleting emails from synced Gmail accounts
On iOS, drafts won't synchronize across different accounts
Creating new mailboxes (labels) isn't supported from within Apple Mail.
Gmail advises sticking with either Google Chrome, Firefox, Safari, or Microsoft Edge internet browsers.
4. Shopping Adverts
In 2020, Google announced that both Product Shopping ads and Showcase Shopping ads were being added to Gmail.
The company noted: "You can use Shopping campaigns to promote your online and local inventory, boost traffic to your website or local store, and find better qualified leads". YouTube, Gmail, and Google Discover are among the services affected.
As Google aims to tighten its grip on the online advertising sector, experts have suggested that users "will require the ongoing supervision of the digital ad infrastructure by a specialist regulator with both privacy and antitrust responsibilities".
In other words, Google is arguably too powerful within the digital advertising sector, and Gmail helps to further its influence.
5. It's Owned by Google
Once a humble search engine, Google has morphed into one of the biggest companies in the world. "Don't be evil" used to be part of its corporate code of conduct, but any trace of this old motto was purged in 2018.
It makes sense to de-Google if possible, whether due to privacy concerns, censorship, tax avoidance, monopolization, the use of AI, or treatment of employees. 

Check here for more information about ethical alternatives to a range of Google products.
The Best Ethical Gmail Alternatives
Below is listed a variety of ethical alternatives, many of which offer something a little different from Google's flagship email service. Some options charge a fee, but shouldn't necessarily be disregarded in favor of a 'free' app which scoops up your data as a consequence.
ProtonMail

ProtonMail is a capable Gmail alternative, and among the most popular.
Located and incorporated in Switzerland, all user data is protected by Swiss privacy laws.
"We are scientists, engineers, and developers drawn together by a shared vision of protecting civil liberties online. This is why we created ProtonMail, an easy to use secure email service with built-in end-to-end encryption and state of the art security features. Our goal is to build an internet that respects privacy and is secure against cyberattacks."
After raising over $550,000 via Indiegogo in 2014, ProtonMail later received funding from the European Commission and the Swiss Federal Commission for Technology and Innovation.
A free account comes with limited features, while the paid tier costs $3.99 per month.
However, due to being headquartered in Switzerland, authorities in France managed to obtain the IP address of an activist who was using the service. As TechCrunch reported: "French police sent a request to Swiss police via Europol to force the company to obtain the IP address of one of its users."
Founder and CEO Andy Yen responded to the news: "Proton must comply with Swiss law. As soon as a crime is committed, privacy protections can be suspended and we're required by Swiss law to answer requests from Swiss authorities."
Burner Mail
Burner Mail's main aim is to provide a reliable, convenient way of protecting your identity.
As the name implies, your account generates a unique and anonymous email for every third-party service you sign up to, making it difficult for companies and advertisers to track you online. Emails you receive from those services will be forwarded to your personal account, while the services will never be given your real address.
This system means you'll be able to block specific senders – great if you're worried about excess marketing and spam. You'll also be able to see who is selling your data.
"Burner Mail does not have any access to your inbox or email account and does not store the emails forwarded to you. The [only] messages or emails that Burner Mail has access to are the ones sent to us at contact [at] burnermail.io. We do not disclose or sell any of your data."
Lavabit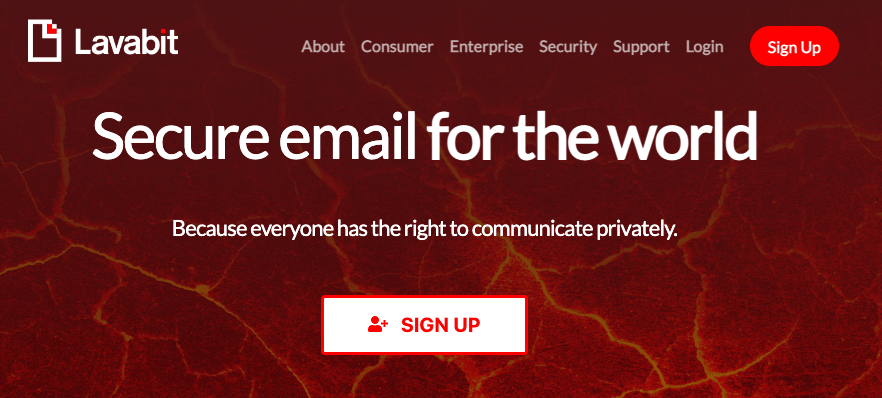 Best known for being used by Edward Snowden, Lavabit is an open-source encrypted webmail service. In 2013, it was forced to shut down after the US government demanded access to its private encryption keys, in order to "access the plain-text versions of messages from customers using the company's encrypted storage feature".
In response, owner Ladar Levison told The Guardian:
"I had a hard decision to make. I had not devoted 10 years of my life to building Lavabit, only to become complicit in a plan which I felt would have involved the wholesale violation of my customers' right to privacy. Thus with no alternative, the decision was obvious: I had to shut down my company."
However, Lavabit was resurrected in January 2017, using new architecture that physically prevents it from handing over its SSL key. It works by generating a unique passphrase which the company can't see, which is inserted into a tamper-resistant device before being destroyed.
A free tier is available, but end-to-end Dark Internet Mail Environment (DIME) encryption is only offered as a paid feature. Developed by Lavabit, the DIME is a "secure, open-source, end-to-end communications platform for asynchronous messaging across the internet".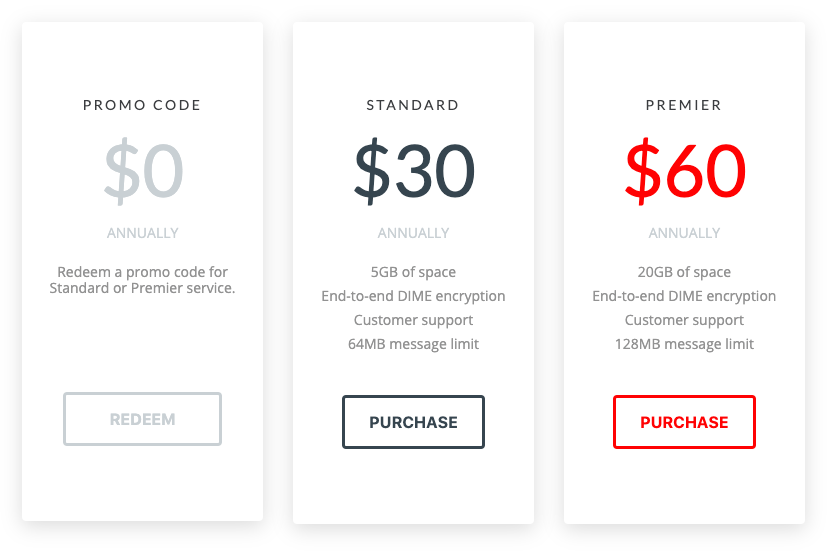 Mailfence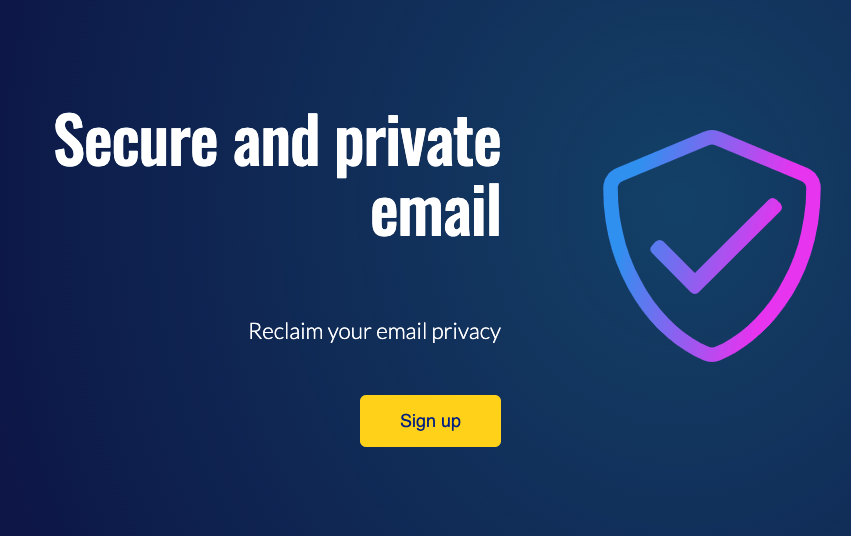 Launched publicly in 2013, Mailfence states "that online privacy is a fundamental human right which can no longer be taken for granted so we decided that it was time to offer a service which is fully dedicated to email privacy.
"We double-checked every line of code, hardened our servers, worked hard to find a SSL certificate with no American certification authority involved in the certification chain (not that easy to find) and developed a unique and inter-operable End-to-end Encrypted email solution which includes digital signatures."
In 2020, after refusing to submit to a Notice of Commencement of Collaboration with Roskomnadzor (Russia's Federal Supervision Agency for Communications, Information Technology, and Mass Communication), the service was blocked in the country. 

Privacy fans will be glad to hear that Mailfence releases regular transparency reports, and also possesses a warrant canary (a statement declaring that it has not received secret requests for user data by the government or law enforcement officers). However, it's another that is beholden to court orders in the country in which it is headquartered.

Plans are split across four tiers, including a limited free version.
Tutanota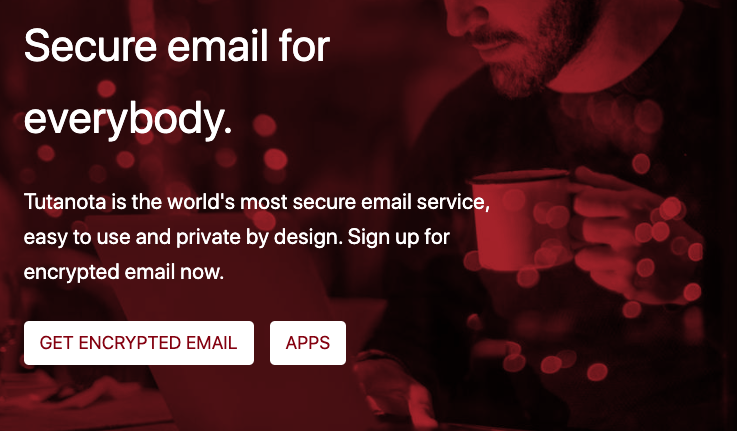 Next up is Tutanota, a green email service from Germany that relies exclusively upon renewable energy.
Another open-source, encrypted option, the company notes that its service "is forever free with 1 GB of free storage for private users, while the actual free storage is much higher as we are compressing your emails".
Tutanota also offers its secure email service at a discount to schools and non-profit organizations.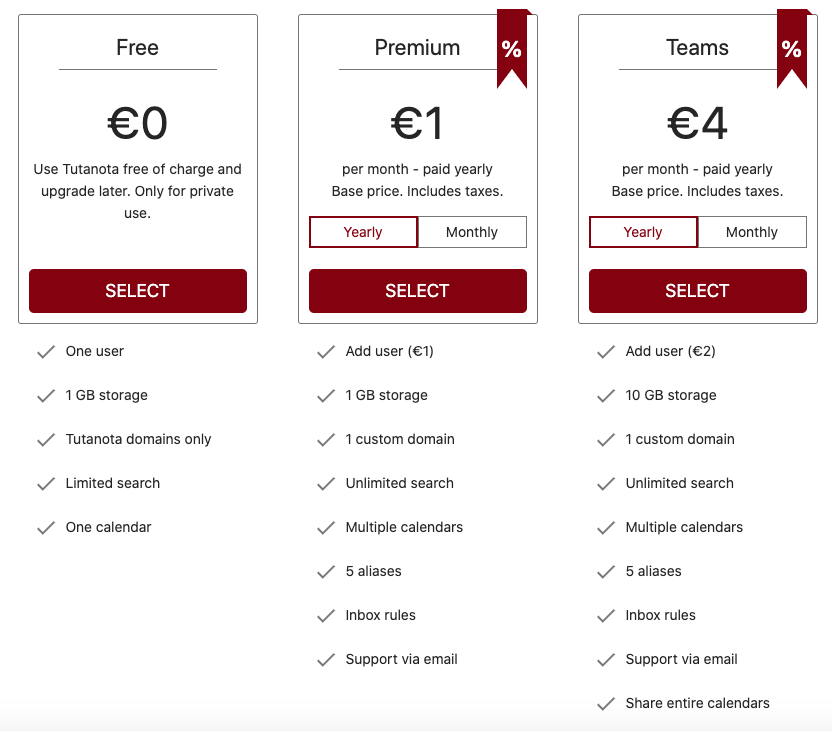 Mailbox.org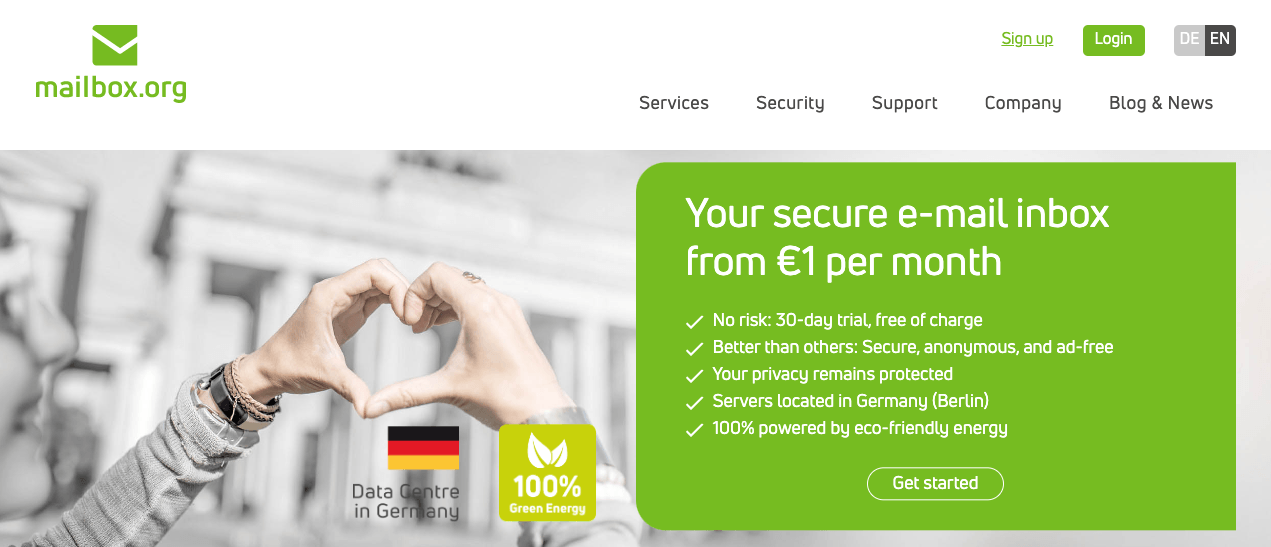 Mailbox.org is another email service focused on preserving free speech and privacy, while using 100% green energy.
Its transparency report notes that unlawful requests for information will always be rejected, and personal accounts are priced at €1 per month. 

Another company which has denied the Roskomnadzor access to its data, it has stated:
"A report by the Russian news agency Interfax suggested that mailbox.org had agreed to general data storage within the Russian territory. This is false. We strongly deny such insinuations and stress again that mailbox.org will never permit the storage of any user data in Russia."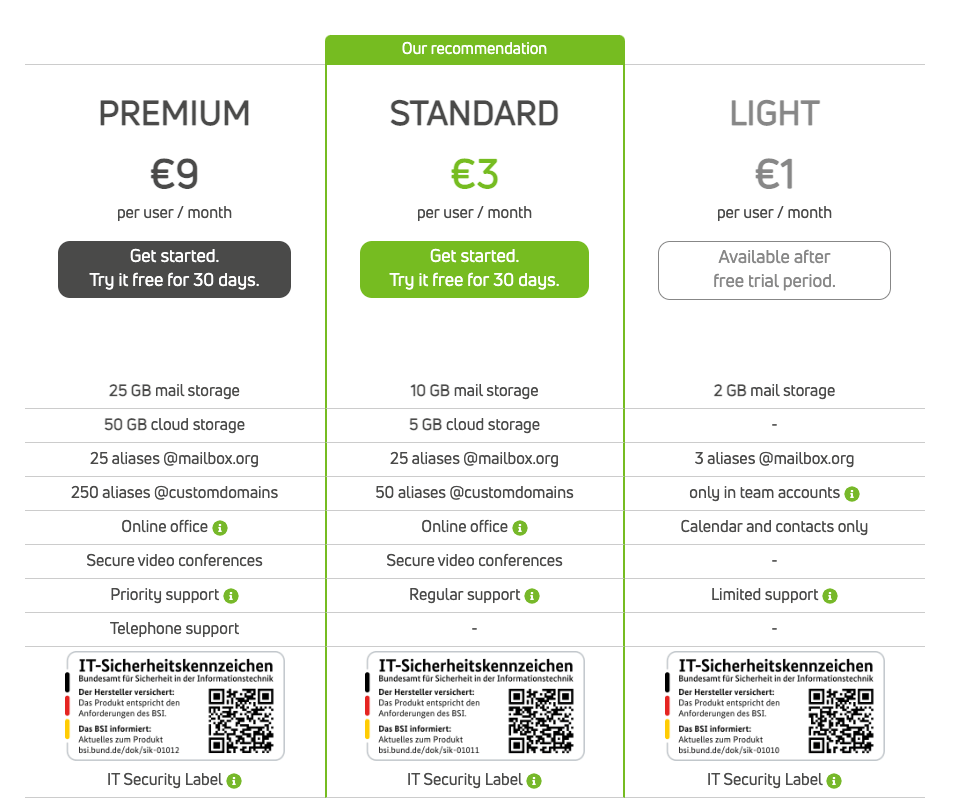 Runbox
An independent, private Norwegian company, Runbox is headquartered in Oslo. The company's email service was launched in September 2000, with the key personnel from Runbox Solutions involved ever since. In its current form, the company was founded in March 2011, and is owned by employees, board members (77.5% in 2018), and close associates.
That's a great start, and its ethical credentials are proudly listed on its website:
"We take our ethical responsibility seriously and will always make our best moral judgments with regards to our customers, our employees, our partners, and our shareholders. We will act ethically with regards to the principles that govern Norwegian legislation, such as human rights, freedom of speech, and environmental rights. We comply with Norwegian laws and regulations, and we will never intentionally compromise them."
The company's ethos includes:
The belief that communication is a basic human need and that increased communication makes for a better world
The belief that it is essential for human communication to occur securely, with privacy ensured
Caring deeply about its impact on the planet, and working to minimize its ecological footprint.
It's hard to think of a better ethical option given Runbox's commitment to the cause.
A free trial is available, while prices are as follows: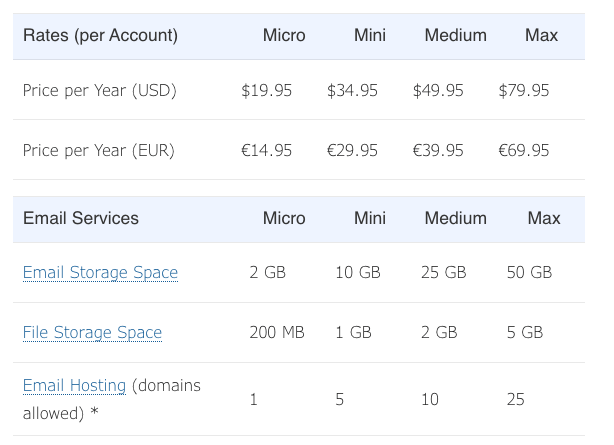 Meanwhile, all subscriptions come with a 60-day money-back guarantee. 
Fastmail
Advertised as a Gmail alternative, work by this Australian company on internet standards and open-source technology powers various email services besides its own.
Fastmail says, "We keep email on your side, with modern features, security and the power to choose the tools that work for you", and makes a point of noting that it will keep your personal information away from Google.
Its basic plan comes in at US$3 per user per month, with 2 GB of storage and a free 30-day trial available.
Posteo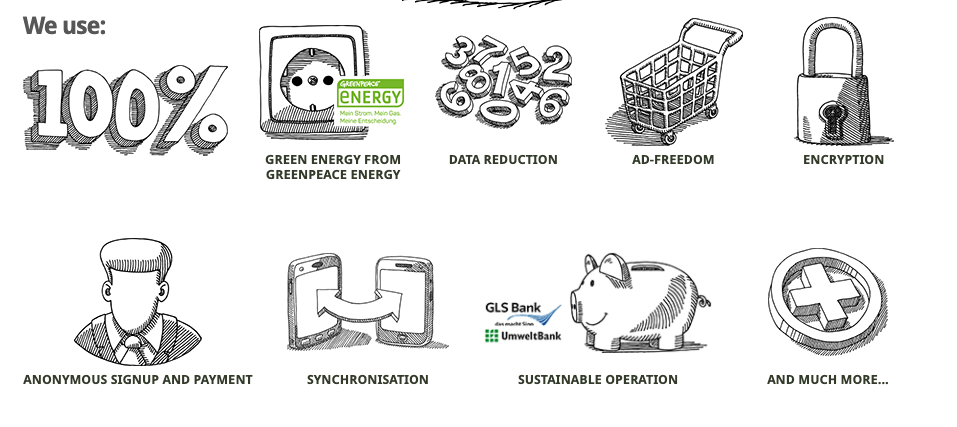 Founded in 2009, Posteo is an innovative, independent email provider based in Berlin, which is concerned with sustainability and privacy, and is completely ad-free.
Posteo is 100% powered by green energy and advocates for "informational self-determination". In these times of network surveillance, it protects its users' privacy with a modern and innovative encryption and security model.
Posteo is another viable ethical alternative that is undeniably more secure than Gmail, and, in 2014, became the first German telecommunications service to publish a transparency report.
StartMail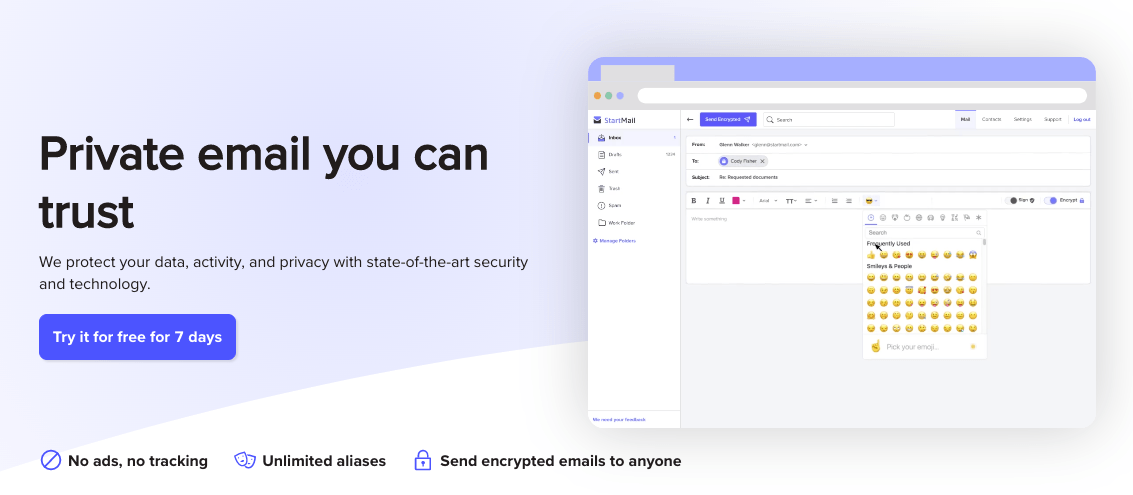 StartMail is based in the Netherlands and complies with EU General Data Protection Regulation (GDPR) privacy laws – some of the most stringent regulations for the protection of consumers' personal data.
It offers 10 GB storage, and you'll be able to use your own domain, create temporary email addresses, and send password-encrypted messages. Anonymous payments can be made with Bitcoin.
As a premium service, personal accounts come in at $35.99 per year, while business accounts with custom domain support and centralized billing are also offered.
Canary Mail

We've saved one of the slickest apps until last. Canary Mail's security features include:
Seamless end-to-end encryption
Full Pretty Good Privacy (PGP) support
Biometric app lock
On-device fetch
No ads
No data mining
Open-source mail sync engine.
This app can be used with ProtonMail, and offers further support for Gmail, iCloud, and Microsoft 365.
The iOS and macOS apps both come with a 30-day trial, although they must be purchased separately.
Ethical Gmail Alternatives: Summary
As with any Google service, it's worth weighing up the various pros and cons when deciding whether Gmail is right for you.
Be wary of any promises made in terms of either privacy or security, no matter the quality of the 'free' service on offer.
There are numerous ethical Gmail alternatives on the market, especially if you're willing to pay a small fee to ensure that your data remains secure. Many of the services listed above also offer a trial, or only cost a few dollars per month.
If you're not willing to switch just yet, secure email apps like Canary Mail are a viable solution.
It seems that many people were initially willing to put up with a few adverts when using Gmail, considering its overall quality. But, from a privacy perspective, continuing to use the service in 2023 makes no sense.
Instead, many options are available which use a business model built around keeping your emails encrypted and safe, and which won't monetize your data in the process.
---
This guide was updated on 3 April, 2023.
Featured image by Mathyas Kurmann on Unsplash