I write words. For money.
Being a freelancer can often be as simple as that, but where to look for gainful employment, and is it worth checking out a content mill if you're getting desperate?
Any freelancer will tell you that it's a pain to find decent clients, and to always be searching for new roles in case your existing ones fall through. (It happens to the best of us!) Not relying on one source of income gives greater security, and if you're swamped with offers in a month or two you can always recommend a friend for a role.
Given the number of people stuck at home due to COVID-19, we've prepared a list of some of the online platforms most commonly used for sourcing work, including for jobs that can be done remotely from the comfort of your home.
We've also listed scams to avoid, what to charge if you're just starting out, and everything else to consider if you're planning to offer your services as a freelancer in the near future.
Typical Freelancer Scams
Scams are prevalent, especially if you fall for any of the common traps and pitfalls that await freelancers when they're starting out.
As a rule of thumb, you shouldn't have to pay anyone to feature on a specific platform or to associate with a brand. Over the years, I've received hundreds of requests for free writing, with the promise of 'exposure' – as if that would pay the bills. It's down to you to decide whether you're willing to give away time and effort for free, but it's worth avoiding anyone who begins to pester you with the promise of exposure.
Others will ask you to do work, only to ghost you if you send over the files. I haven't experienced this personally, although it does happen enough to make me wary, especially with potential clients that seem difficult from the get-go.
Drafting a contract for new clients should go some way to solving possible issues such as late payments or scope creep. At the very least, defined parameters will give both parties a better idea of the relationship.
One of the easiest ways to avoid some of the worst clients is to up your rates beyond the reach of the lowballers and the tricksters hoping to hire a high-quality specialist at entry-level prices.
Deciding a Rate
A study into 'Precarious Employment in Europe' noted that:
"[A]round 42% of creative workers (journalists, publishers, architects, designers, musicians and IT/web specialists), work on a freelance basis and while this may not be precarious in itself, the nature of the work carried out by these individuals and their employment status means that they often operate outside of standard labour market provisions and institutions such as collective bargaining, employment protection, social insurance and trade union organisation."
Factor this in when deciding on your rates, as you'll lack many of the protections enjoyed by traditional employees. The study concludes:
"Creative workers are also at risk of precariousness in terms of the amount of work to which they have access, and fees for this work. Menger (2006) notes that there are considerable inequalities in amounts of work and earnings, caused by the skewed distribution of talent and by joint consumption technologies that turn small differences in talent into huge earnings differentials."
Your rate will probably depend on many factors, such as your perceived talent, your experience, and the content itself. Translators will likely set a different rate to photographers, so check out a few resources if you're unsure of typical going rates. The NUJ has released a freelance directory, or you can refer to the Freelance Fees Guide. Knowing what your skills are worth to a business will help you understand what you should be charging.
Many freelancers sell themselves short when starting out, focusing instead on proving that they can do the work in the first place. As with many other gig economy workers, they're often prone to exploitation – but what about freelance job platforms?
Popular Platforms for Freelance Jobs
Below are some of the most commonly-used platforms for finding freelancer jobs, with pros and cons, and additional alternatives.
As you might expect, content mills rule the roost in terms of overall popularity since they advertise heavily, even for search terms that don't seem relevant at first glance.

These platforms typically hire freelance writers to churn out content for low rates. Having expanded in recent years, many now host job listings for almost every type of freelance work.
From part-time graphic design to writing jobs for bloggers, content mills are fairly useful for a select few, although experiences will vary depending on how much time and effort you're willing to give them.
Fiverr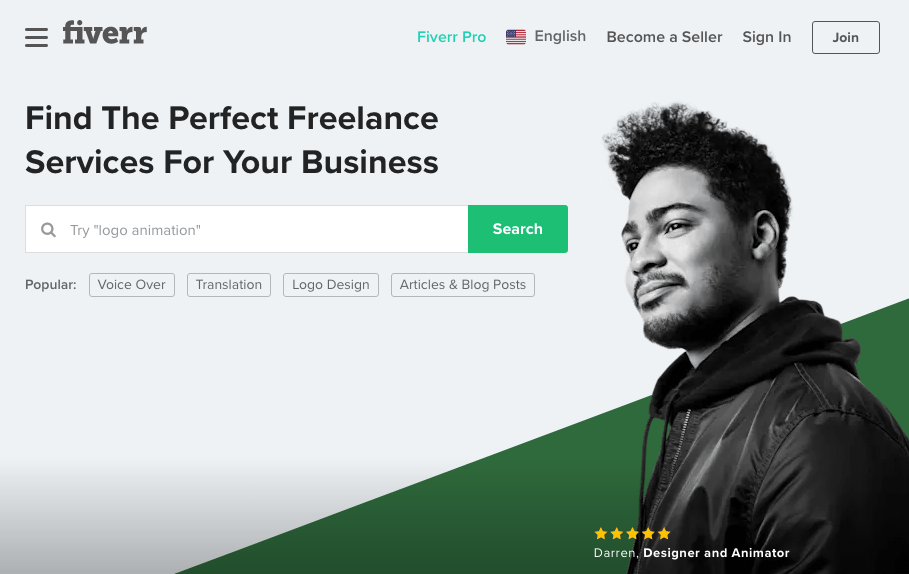 As the name suggests, Fiverr allows freelancers to offer their services for a set fee, from a minimum of $5. Critics might expect this to cause a race to the bottom, as services are significantly undercut as sellers fight for business.
It might make sense to offer something quick and simple for five bucks, like logo designs that only take ten minutes, while charging far more for the likes of web development or digital marketing.
Potentially, Fiverr could be used to funnel clients into paid services, or as a taster for better-paid work. It's easy to find stories about the select few who command six-figure salaries on the platform, or how it's a great 'side-hustle'. On the other hand, it's difficult to find out what the average Fiverr freelancer makes.
Upwork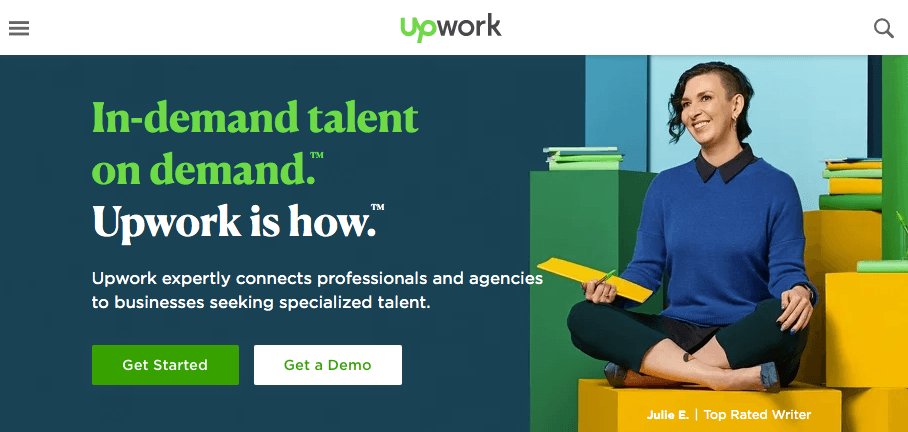 Arguably the best-known of the content mills listed here, Upwork has mixed reviews. On the plus side, it's consistently filled with new jobs and remote work, making it a massive freelance marketplace with lots of opportunities.
Some freelancers do make money solely from Upwork, and the sheer number of jobs is a plus. However, the platform charges significant fees, as we'll discuss further below.
PeoplePerHour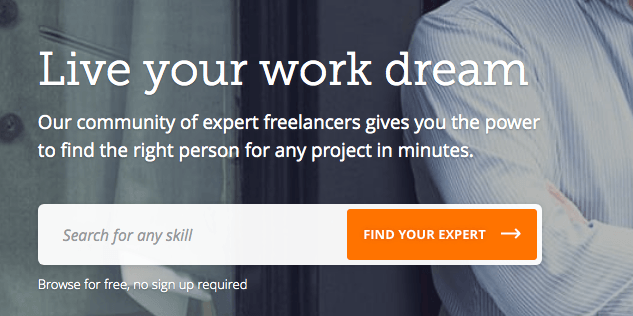 Another well-known content mill, the UK-based PeoplePerHour allows freelancers to advertise their services on the platform, which has an "artificial intelligence system" working to match people with proposals.
It claims to offer one of the lowest freelancer fees in the business, while disparaging Upwork and Fiverr:
"By halving our 20% commission bracket from £500 ($700 / €600) to £250 ($350 / €300) we're making it even easier for you to earn more money on our platform with repeat buyers and providing the motivation to build longer lasting relationships. Upwork charge 20% on the first $500 with repeat buyers which drops to 10% after and Fiverr charge 20% fees across the board."
However, 10-20% is still significant, especially considering the site only facilitates the transaction between a freelancer and their client, and won't let you contact people outside of the platform.
Guru
Guru allows you to search for job opportunities, but with a slight twist. A tiered membership system allowing a limited number of bids per month incentivises users to move on to the platform's paid services.
Of the services mentioned, I am least familiar with Guru, but its 2.5 TrustPilot rating isn't great, while reviews don't make it seem appealing for either the buyer or the seller.
Ethical Platforms and Methods for Finding the Best Freelance Jobs
It may seem tougher than expected to find freelance work online via 'ethical' means, at least without using these popular third-party platforms. But whether you're a coder or a copywriter, it is possible to avoid the likes of Upwork and Fiverr; here are a number of popular alternatives:
Pitching via Email and Cold Messaging
The most tried and tested method, pitching via email is widely accepted as one of the best ways to drum up business from behind a screen. There's always the chance of rejection, but if you can't take that, perhaps freelancing isn't a good fit! Cold messaging is fraught with unread emails and a lack of responses, but it's still a decent way to find new clients that align with your area of expertise.
A freelance writer might send an email to an editor with a pitch idea, or an SEO specialist might contact a website if its copy isn't up to scratch. For the best possible results, take the time to research the brand, and let them know exactly what you can do for them specifically, rather than simply listing your skills.
Job Boards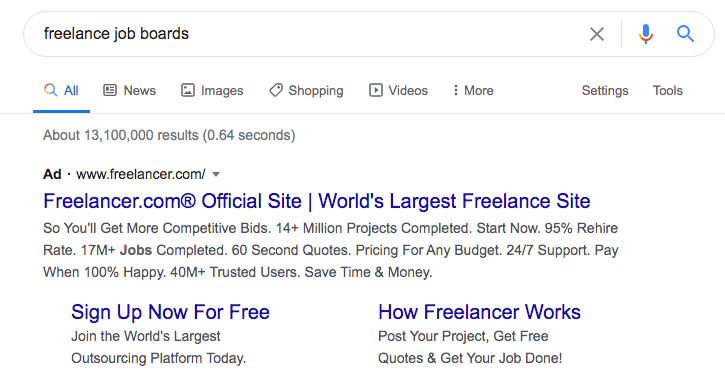 One of the best places to find a new role is on a specific job board that caters to your niche. Identifying these online boards and getting used to pitching will take some time, but you may find more relevant roles and better response rates.
Be wary if a job seems too good to be true, or if you're asked for heaps of personal info for something like a simple data-entry position. To find the best freelance websites and job listings, look for relevant search terms in your niche via Google (or preferably DuckDuckGo), or set up email alerts for jobs posted online featuring specific terms.
It's also worth checking out Craigslist/Gumtree-style sites, as they include a number of paid freelancing roles from time to time.
Social Media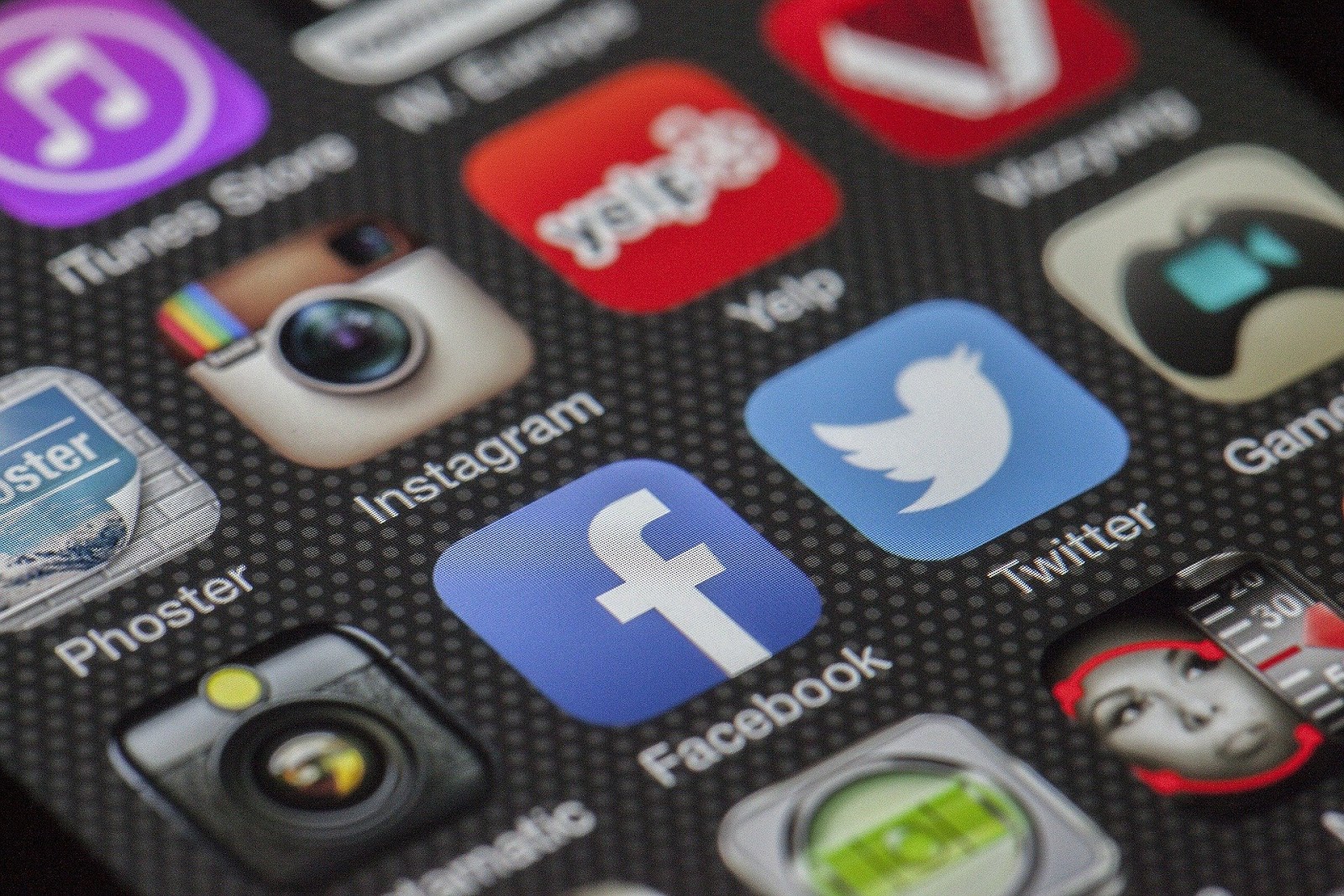 Social media has its flaws, but is still a useful resource for finding work. There's no denying that it can be great for finding new freelance clients, too, and there's a number of potential methods to get in touch.
Take Twitter. Most editors and others with the power to commission work will respond to a DM request, and it's a good resource for keeping an eye on what other professionals are up to. You can work to establish yourself in your niche, though it will take a lot of effort.
Facebook is supposedly good for marketing services if you're willing to spend on advertising, while the likes of Instagram can be handy if you're an artist, or can show off your skills visually.
Though you'll have to be wary of the scam artists that operate on every social media platform, as well as the usual range of lowballers who tend to be the very worst clients imaginable, Reddit is great for getting in contact with people who are interested in your niche, with lots of subreddits that can be tailored to meet your exact needs. For example, r/freelance_forhire allows users to post job openings, or to advertise their services. It's as simple as that, and it's there for"agencies looking to hire employees, [and] freelancers looking to find new projects."
There are numerous independent subreddits to suit your specific needs, and you'll be able to start your own if none take your fancy. I've picked up a number of jobs through Reddit over the years, although it is worth noting that a typical role is likely to have a large amount of applications.
LinkedIn is annoying for the most part: you can expect to receive endless notifications, requests, and messages, with the majority being a complete and utter waste of time. However, that doesn't mean it can't be helpful for finding new roles, as almost every business you can think of is represented.
Connecting with people and sending out messages can be a chore, but it's useful to see what other professionals in your sector are up to, as well as recent examples of their work. I picked up one of my first ever roles via LinkedIn. I responded to a post by one of my connections, and was writing for the website a couple of hours later, so it is possible.
Work for Impact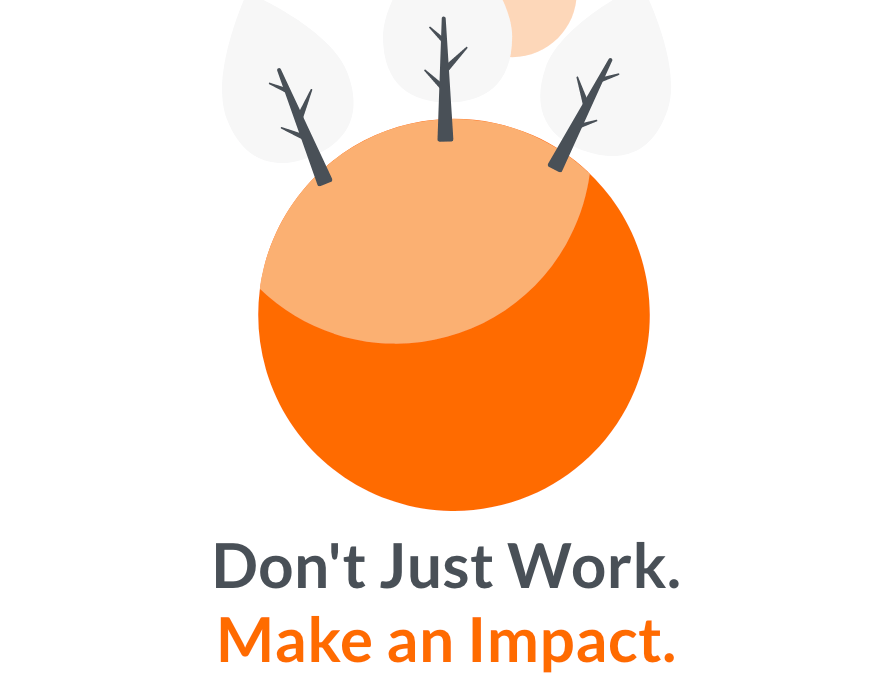 Work for Impact ticks most of the right boxes if you're particularly looking for an ethical freelance job site, being "designed specifically for socially, environmentally responsible and nonprofit organizations. Find a freelancer for your project or apply for exciting paid work opportunities."
They also have one of the better 'service fee' agreements, taking a smaller percentage of the money you earn compared to others mentioned above: "Work for Impact deducts a service fee of 10% from freelancer earnings up to a total of $10,000 per client. Once that earnings threshold is reached for a particular client, Work for Impact will deduct 5% from freelancer earnings from that client moving forward."
Although I haven't signed up for an account myself, it's seemingly hard to find many flaws with the platform.
Should You Avoid Content Mills?
Though work is work, many content mills offer a one-sided relationship with few rights for the average freelancer. Research by the University of Hertfordshire looking at working in the European gig economy concluded that:
"It seems likely that some, if not all, online platforms that match subordinate workers with clients may fall within existing definitions of temporary work agencies and/or private employment agencies. These definitions should be examined to determine whether they need adaptation to ensure an appropriate fit. Online platforms should be deemed to fall within the scope of existing regulations that apply to these agencies, with the onus of proof on the platform to demonstrate that this is not the case."
As well as ensuring minimum wages are paid, and providing protection from unexpected termination, they argue that the "right should be introduced for all workers (regardless of whether or not they are regular employees) to be informed of, and to be able to challenge, negative customer ratings and, if necessary, a right of appeal."
This is especially apparent with many content mills, as they list jobs, and take a large percentage of your pay for no real reason. The trade-off is that it's easier than searching for work yourself, so you'll have to weigh up the pros and cons before deciding if a freelance marketplace is the best choice for you.
Alternatives like FlexJobs also offer resources such as "a team of trained researchers [that] works tirelessly on your behalf to find and screen the best remote and flexible jobs—part-time to full-time, entry-level to executive, in 50+ categories."
As well as the numerous content mills on the market, there are lots of ethical options available:
Ethical Job Platforms for Freelancers
Though methods will vary depending on your situation, at the low end there are many predatory businesses and individuals out there. If someone is offering a ridiculous amount for a virtual assistant role, it pays to be wary. You'll be able to avoid a lot of stress and hassle if you increase your rates accordingly as you gain more experience, and realise that exposure is often a myth.
One of the most important lessons I've learned from five years of freelancing is the importance of seeking out new clients constantly. For example, this very article might be used to show new clients that I can write in semi-coherent sentences, to help source freelance writing gigs in the future.
Content mills do offer some form of security, and you're able to set rates to whatever you deem is fair for your time and services. But, you will be up against thousands of others willing to undercut prices and over-promise in an effort to secure those elusive freelance gigs, and their fees are sometimes hard to swallow. Overall, it's best to avoid middlemen if possible, especially as they have a tendency to back the buyer over the seller, since it's the former who brings money to a platform.
Even when only looking for a part-time gig, do you really want to give away 20-35% of your potential income to an intermediary that isn't doing anything you couldn't do yourself? Considering the competition is fierce, it's not like it's always easy to get roles depending on your area of expertise.
On that note, it's worth mentioning that many freelance job sites aren't ideal for those posting the work. You're likely to be inundated with hundreds of offers, and it's likely that the vast majority won't be qualified.
Featured image by Joanna Kosinska on Unsplash