Our world is in flux, and many of us may be finding it difficult to adjust. Change can be terrifying – but in these difficult times, we need to consider how to harness and embrace it as a positive force.
Some of the biggest shifts are within how we work. Many people have lost their jobs; others are uncertain about whether they will have jobs to go back to. And many more are working from home for the first time.
In this article, we'll talk about ways to take things into our own hands, and explore the concept of 'Right Livelihood'. Is it possible to make money from home, in a sustainable manner, in the current global situation? Is this a viable alternative for the future?
What is Right Livelihood?
Though not a Buddhist, I am strongly drawn to the concept of Right Livelihood, one of the Eightfold Paths of Buddhism. This series of principles is central to the religion, providing guidance to help people find a path through life.
Right Livelihood involves thinking about how we engage in compassionate activity, and about making a living in a way that does no harm, and instead contributes to our planet and to society in a positive and ethical way.
Kindness, respect, generosity, honesty, integrity, and co-operation are all crucial to Right Livelihood, which requires that we meet our own needs while keeping these values in mind. This means making money while also taking responsibility for the consequences of our actions, by caring for people and for the planet, and taking only a fair share of its resources.
This concept is simple. But putting it into practice can be complex and challenging; many people desire a work life that embodies these values and ethics, yet find themselves on a very different path.
We often don't feel that we have the luxury to choose how and where we work, but perhaps we have more agency than we imagine. With hard work, effort, imagination, and determination, we can achieve Right Livelihood, putting ourselves on track towards a more ethical and sustainable future.
Why Try?
As a freelance writer on sustainability and eco-friendly living, a permaculture designer and environmental consultant, I strive for Right Livelihood in what I do. Part of my work involves helping others to follow their own paths towards this goal. We are all different, with different skills to share and things to offer, but by aiming for Right Livelihood, we can all begin to find our perfect career path, and make this world a better place, now, and for future generations. ☘️
I am self-employed, but Right Livelihood doesn't have to mean working for yourself: there are plenty of ethical and sustainable businesses, organisations, and charities. Nevertheless, there are benefits to working for yourself, and making money from home, ethically, sustainably, and independently. These include:
Following your passions and being true to what inspires and interests you
A better work-life balance, giving more time with family and friends, or for leisure pursuits
An income stream independent of outside forces that may boost your personal and household self-reliance and resilience.
Regardless of skills, knowledge, education level, situation, or resources, viable possibilities are often available to enable working from home. Throughout this article, I will suggest ways in which to do this.
However, making money from home is not a 'get rich quick' scheme, and is unlikely to change your life dramatically. Nor is it always an easy path: I've worked from home, freelance or self-employed, for a long time now, and know how challenging it can be. But I also know just how fulfilling and rewarding finding the right path can be.
Whether aiming to work as a full-time freelancer, or just pick up extra work here and there, the key is to think about the good that could be done, as well as paying the bills or earning some extra cash.
Building Good Foundations: Creating a Skills and Knowledge Base
Whatever your starting point, my number one tip for starting to make money from home: learn, learn, and learn some more. We all know the importance of education; whether in a formal setting, or on a personal basis, education is a key step on the path to Right Livelihood.
Formal higher education can be expensive, but there are many alternatives. Read plenty of books, articles, and blogs. The internet is a hugely valuable resource; anyone who can get online has a wealth of knowledge at our fingertips. Free online courses are also an option.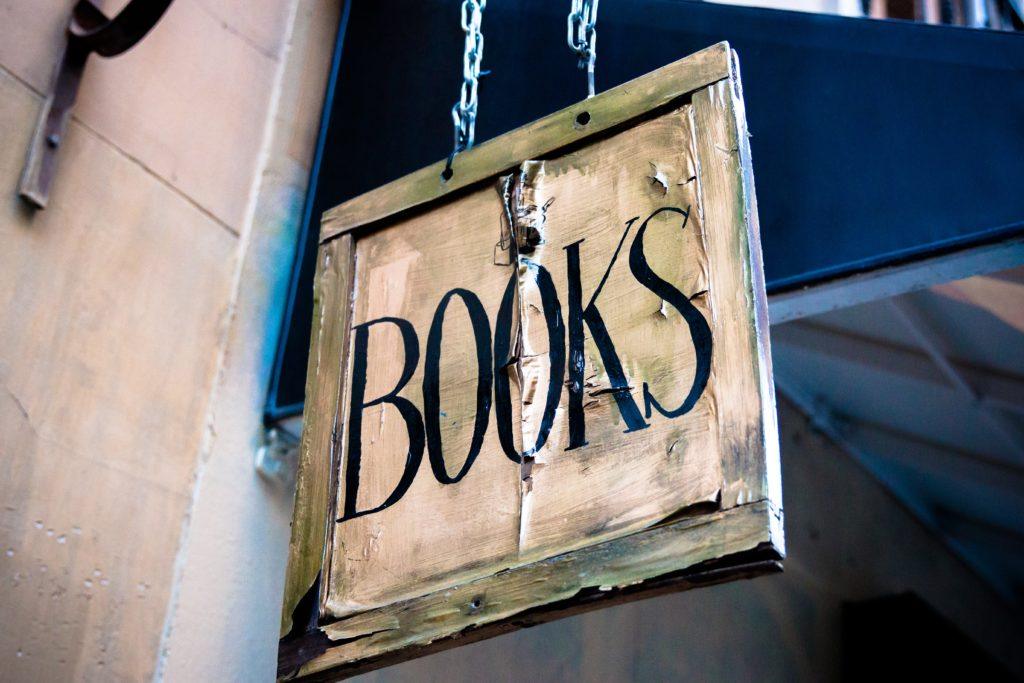 But study is only part of the equation. Learning age-old practical skills is another way to build solid foundations for your journey to Right Livelihood. Skills like gardening, cooking, preserving food, upcycling, crafting, sewing, knitting, and woodworking could help us all build a better world, and can be significant when making money from home.
Making Money from Home with a Garden
A garden can be a valuable resource. We should consider it an ethical duty to make full use of the natural resources they provide.
Start-up costs are often an impediment when wanting to work independently or set up a personal business. But some business ideas involve low or negligible start-up costs.
Here 👇 are some suggestions of ways to make money from a garden:
Grow Food, Sell Excess Produce
Don't think you have the space? Check out this amazing household, growing and selling food from their tenth-of-an-acre garden.
In order to maximise space, consider creating an abundant forest garden, growing food in containers, and/or vertical gardening techniques.Use these tips to increase yield, and choose high-yielding crops.
Gardens can even be used for:
Keeping bees for honey
Keeping small livestock. Chickens, ducks, and rabbits can be grown for eggs or meat, even in a domestic garden
Aquaponics, allowing symbiotic cultivation of plants in water alongside fish or other aquatic animals.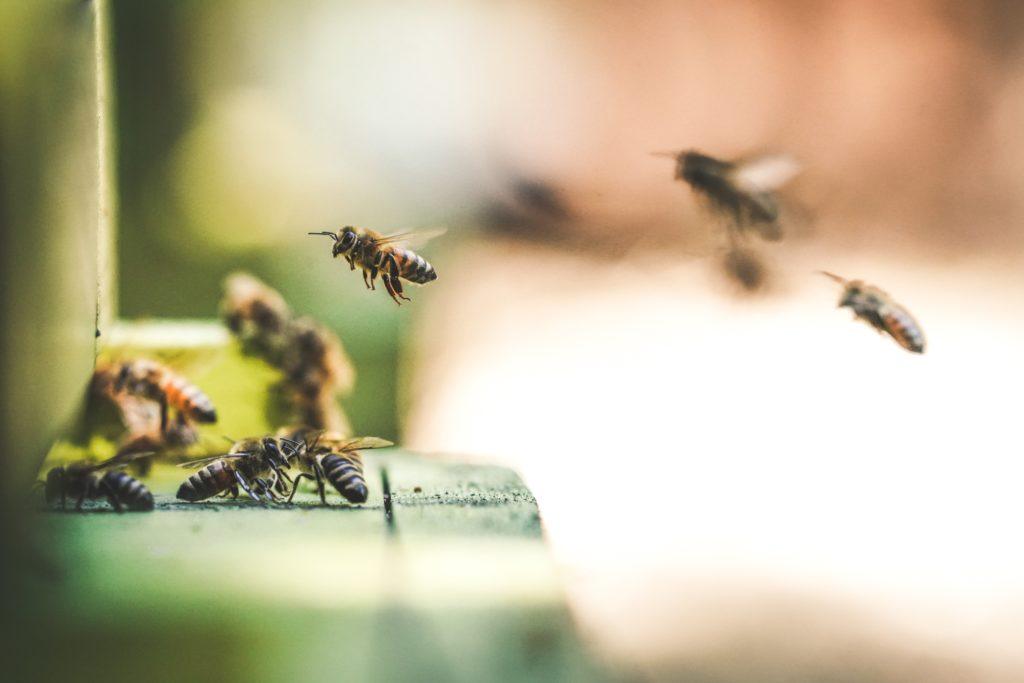 If planning to grow food to sell, consider the market; research local food systems and options for selling, and look into what might sell best, and where, before you decide what to grow.
For example, there may be a high demand for fresh salads and micro-greens, herbs for restaurants, soft fruits, heirloom vegetables, or other speciality crops. It is important to find gaps in the local food market that it might be possible to plug.
Process Homegrown Food before Sale
As part of identifying a strategy, one way to increase profits from home grown produce can be to process them before sale, maximising the profits from hard work.
For example:
Make jams, chutneys, or other preserves
Dry fruits and vegetables, and make fruit leathers or vegetable crisps
Prepare ready-meals, baked goods, and more
Make wines, beers, and other beverages. 🍺
👉 But be sure to check out government laws and regulations before setting up a food business at home in the UK; it will likely need to be registered.
Growing Plants for Sale
Gardens can also generate income by using it to grow plants for sale. Growing plants from seed, or propagating them by division or from cuttings, can create a home plant nursery for selling plants to other gardeners.
There are a number of plants that it could make commercial sense to grow – from ornamental trees and shrubs, to dwarf fruit trees, to beautiful perennials and flowering bedding plants. Again, research not only what will grow well locally, but also what might command the best prices and be most popular in the area.
There could also be a potential market for ethical and sustainable cut flowers in the region, or for floral displays.
Selling Seeds
If gardening endeavours really take off, seeds could also be sold to other gardeners, helping them grow their own food or beautiful and productive gardens. Learning how to collect and store seeds from a range of different plants could be another way to make money from a garden. Saving seeds from heritage or heirloom varieties of plants also protects and promotes biodiversity in crops and other plants. 🌾
Processing Natural Materials into Non-Edible Products
Gardens may be rich in natural materials that can be used in a range of different ways. For example:
Use wood pruned from garden trees and plants to make a range of beautiful art or craft items. (Boxes, walking sticks, Christmas decorations and wreaths, etc.)
Make baskets, bins, or storage containers from willow whips, bark, or branches from other trees.
Craft pottery or sculptures from natural clay.
Process plant fibres (from stinging nettles, for example) to make yarn, fabric, or paper.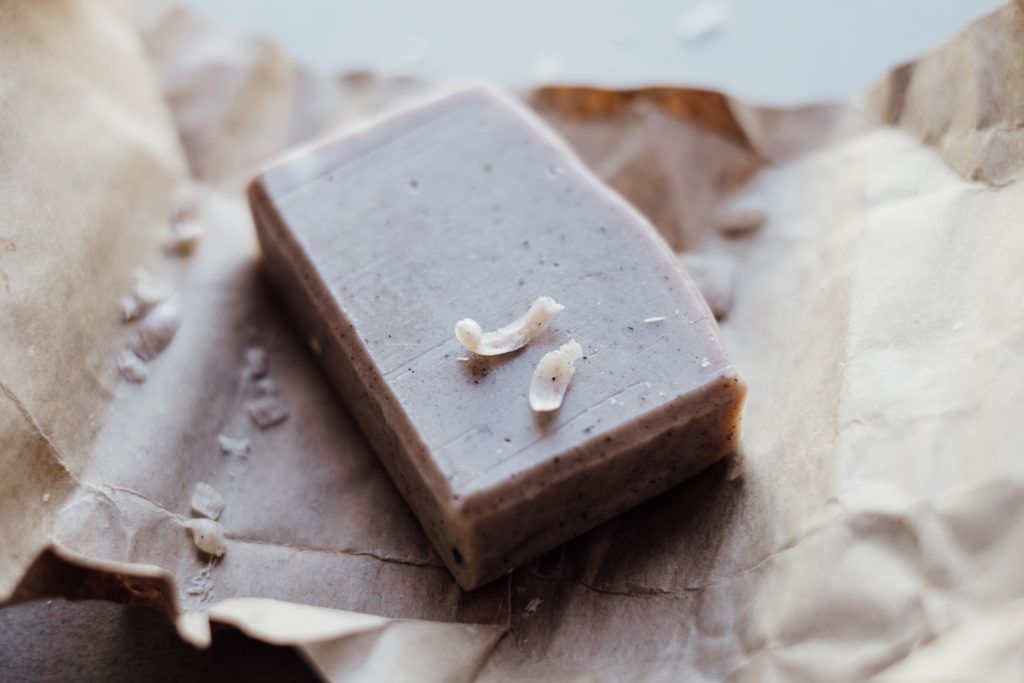 Make plant-based natural dyes.
Make soaps, toiletries, and beauty products using plants from your garden.
If keeping bees, use the beeswax to make candles, natural firelighters, etc.
Create unique artworks using natural garden materials.
Other Ways to Diversify Your Income Stream by MakingMoney from Your Garden
While these alone may not be enough to make a living, also consider less obvious options:
Selling compost to other gardeners and growers.
Making and selling mulches.
Producing and selling DIY organic liquid plant feeds.
Making bokashi bran, an effective microorganism mix for bokashi composting systems.
Selling special worms bred in a vermicomposting system. (To fishermen, or to others who want to set up a vermicomposting system.)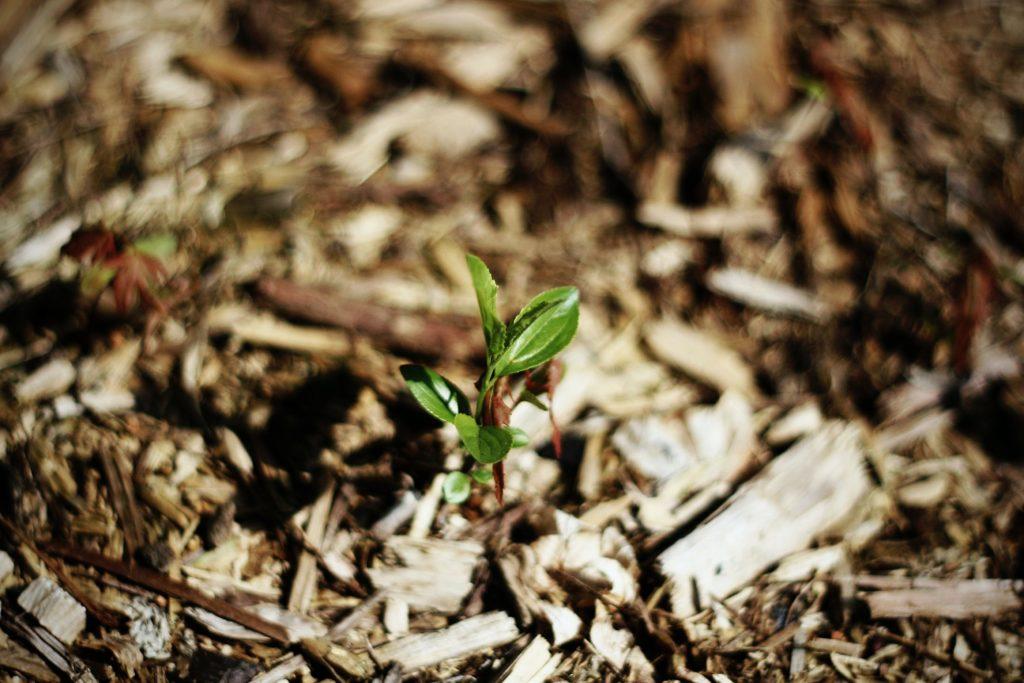 Making Money from Home without a Garden
Without the access to natural resources that gardens provide, finding potential revenue streams will require greater inventiveness. For example: we all have access to waste products which it may be possible to reclaim and add value to. Consider:
Upcycling old items of furniture and selling them on.
Breathing new life into old clothes for a vintage fashion or second-hand clothing business.
Turning old clothes or textiles into new items such as rag rugs, unique blinds or curtains, cushions and other soft furnishings, reusable shopping bags, pencil cases, purses, or make-up cases.
Adapting and fixing old handbags to start a new reclaimed range.
Making new bags out of unusual items, from car tires to pieces of old shoes.
Making jewellery from old magazines, cans, plastic waste, or other unusual materials.
Creating unique 'recycled' artworks from items that would otherwise be thrown away.
Using technical/computer skills to repurpose old phones or other gadgets to make something new and useful to sell.
These are just some suggestions that would provide products to sell without much initial outlay.
Having some capital for getting started does increase the options available: from knitting with sustainable fabrics, to crafting a range of items from any number of different materials. With skills, knowledge, and imagination, there is almost no limit to the possibilities. Even consider simply downsizing and simplifying by selling unwanted, vintage, or upcycled items on eBay, Gumtree, or Craigslist.
Offering Services
Making money from home can alternatively involve selling services or intangible products through an online marketplace in the digital world. These could be a part-time gig, something to do in spare time, or a full-time option.
In my work, I offer a range of services: writing articles, books, and content, or designing gardens, farms, and systems around the world on my laptop. As a consultant, I offer both my time and specialist advice to individuals, businesses, and organisations.
Other services and skills could be provided within fields such as:
Art, design, or graphics
Computing, coding, or development
Science, engineering, architecture, etc
Teaching/tutoring
Acting/voiceovers.
These are just a few possible avenues. To sell services online, check out online marketplaces like Fiverr or Upwork (we're currently exploring more ethical alternatives).
It might also be possible to make money by becoming an 'influencer', blogger, or small business owner, by building a following on social media, or setting up a website. This needn't necessarily require delving into the mire of Amazon and Google – more interesting and ethical alternatives are available.
By sharing our skills, journeys towards more ethical and sustainable lives, or by enthusing others about nature's beauty, for example, it might be possible to find Right Livelihood online. Photography, making videos, etc, can be great ways to make money, as well as spreading the word.
Tips for Working Online
Having our work lives online can bring a unique set of challenges, which are very different from a traditional workplace. The benefits are obvious: when conducting business online, it can be done from almost anywhere – as long as there is an internet connection . Setting a personal schedule takes back control in a way not often possible within regular employment.
However, getting it wrong could be a nightmare. Here are some tips for avoiding common pitfalls and transitioning to this way of working:
Stick to a routine. Know when to step away from the computer. Have dedicated hours for working, and be strict about clocking-off at the end of the working day. Take breaks regularly to avoid eye strain when spending a lot of time looking at a screen.
Try to use a space it's possible to leave when the day's work is done. When working from home on a computer, it can be helpful to have different areas for work and for relaxation and recreation; this can help with concentration and maintenance of work-life balance. It is important to keep your free.
Be organised: create to-do lists, meet deadlines, and keep the workspace in order, or things can quickly get out of control. Be strict. This can be challenging at first, when no-one is telling us what to do.
Tips for Ethical Self-Employment
The job we choose to do is a crucial part of making sure that we have Right Livelihood. We should always try to maintain our ethical values, in dealing with customers or clients, in the materials we choose to use, and the methods we employ.
To extend these values to self-employment or a new business:
Ethical Money-Management When Self-Employed
If things go well, money may begin to come in.
Be honest about earnings, declare them and complete the government self-assessment tax return to continue to contribute to society.
Use an ethical bank or building society (for example, Triodos – one of the best ethical banks out there). Divest finances from fossil fuels and other damaging and unethical industries.
It is also worthwhile thinking about alternative methods of payment. Operating within a capitalist system doesn't mean having to be completely wedded to it; once the basics are in place and bills can be paid, think about:
✔️ Timebanking (where units of time are reciprocally exchanged as currency) – offering time in exchange for someone else's.
✔️ Bartering goods or services for something else that's needed.
✔️ Operating within a 'gift economy': gifting something to someone, and accepting gifts in return.
Finally, think about how to give back, by putting a little of that hard-earned money towards an ethical and sustainable future when you earn more than you really need. (Check out 1% for the Planet, and a host of other worthy causes.)
When actively pursuing Right Livelihood, feel proud to be doing something to make our world a better place. But remember: life is a journey. There's always that extra mile to go.
---
Featured image by Vandan Patel on Unsplash