A chair, a book, a fork, or even a tie-dye pillow case, whatever you want, they probably have it, although some assembly is required. IKEA, the blue and yellow furniture behemoth from Sweden, has quickly become a mainstay in many households. Through their alternative approach to interior design, which champions cheap prices and do-it-yourself attitudes, IKEA has made roughly $42.7 billion in revenue during the 2018 fiscal year.
Our Changing Climate series
This post is part of a new series created by ethical.net in partnership with Our Changing Climate: an environmental YouTube channel that explores the intersections of social, political, climatic, and food-based issues. Get early access and support this important research by becoming a patreon.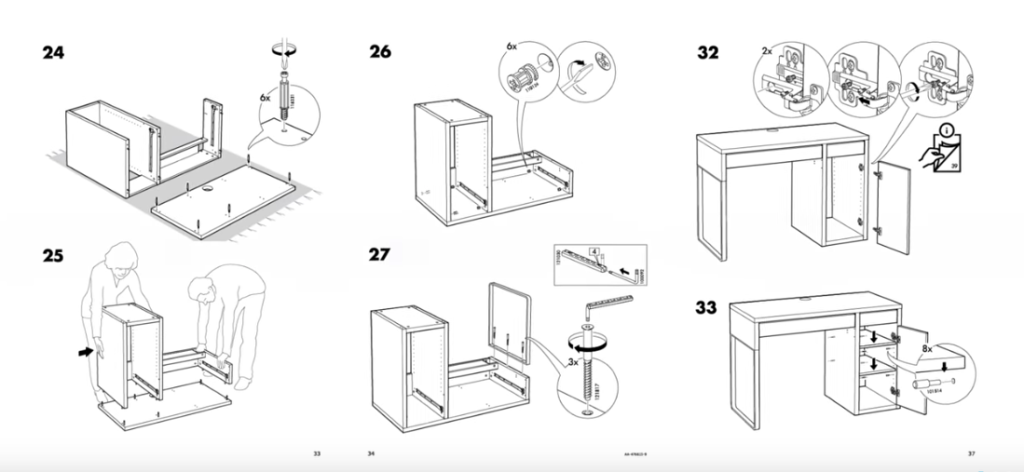 When you walk through one of IKEA's maze-like showrooms, however, it's hard to fathom how they're able to make that much money. But IKEA's low price points and slick designed are part of the reason why so many customers continue to flock to their big box store.
So to put it simply, I want to understand why IKEA is so cheap. And in addition to that, I want to figure out whether their low prices mean a weak commitment to mitigating their environmental impact.
Kamprad, the cost-conscious man
The story of IKEA's low prices can be tied back to the mindset of it's recently deceased owner, Ingvar Kamprad. Kamprad was an extremely cost-conscious man. According to an article in the New Yorker, he drove an old Volvo and recycled teabags, despite his massive amount of wealth. He championed the idea of Lista or "making do" both in his own life and also in the core values of the IKEA empire.
In this regard, IKEA uses strategies from other corporations to circumvent accountability to the law. But does IKEA have the same disregard for their environmental initiatives? In some cases, IKEA's low prices are thanks to the cost saving effects of the business's new environmental initiatives.
Essentially, IKEA seeks to create low cost, minimalist and utilitarian solutions for everyday life, and it does that in several ways. Similar to stores like Costco, IKEA leverages buying a large amount of material to drive prices down.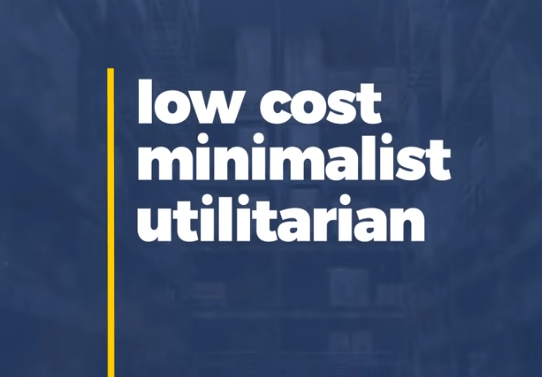 All those materials are flat-packed so that the maximum amount of product can be shipped and stored in one place. On top of that, they shift the assembly component of furniture onto the consumer, which means that they avoid a large amount of costs on the manufacturing end. They push the time and effort needed to construct furniture onto people eager to buy their stuff. So the key to IKEA's cheap products is a knowledge of where and how to cut corners, whether that's in the manufacturing stage, shipping process, or up to the point of sale.
❌ But Kamprad also has a very dark history. He was involved in the Swedish fascist movement in the 1940s. While Kamprad would later go on to write that it was the greatest mistake of his life, the good and bad of his life also seems to parallel the dualistic nature of IKEA.

❌ In search of more profits and better margins, for example, IKEA has been criticized heavily for avoiding potentially billions of euros in taxes by funneling money through a web of subsidiaries and sub companies.
Alongside these highly publicized sustainability efforts lie some questionable practices that leave much to be desired.
Let's start with the good
✔️ IKEA has made tremendous headway on the renewable energy front.

✔️ IKEA has installed over 900,000 solar panels across its warehouses and showrooms and owns and operates 441 wind turbines all in the pursuit of becoming energy independent by 2020. This is certainly admirable considering that there are 424 IKEA stores worldwide that require a massive amount of fuel and energy to run.

✔️ Alongside this rapid transition to renewable energy, IKEA committed to eliminating emissions for all home deliveries by 2025 which means a fully electric home transportation fleet within the next six years.

✔️ To top it all off, IKEA wants to reach a circular waste model by 2030. With the elimination of single-use plastics in the store combined with the use of recycled materials in their products like their KUNGSBACKA line, which uses recycled wood and plastic bottles to create kitchen cabinets, IKEA has set out to redefine their relationship with waste.
In terms of climate change goals and ambitions ⏳
IKEA is doing better than most of the other big name brands in the field. But there's always a flip side to the coin. You shouldn't just applaud IKEA for doing something everyone else should already be doing. It's our job as consumers and as people to consider the consequences of a brand that decides on a shockingly low price for furniture and then challenges the design team and suppliers to meet that price at whatever at the cost.
❌ In fact, according to IKEA, the carbon footprint of the company grew from 23.3 million tons of CO2 in 2016 to 24.6 million tons of CO2 in 2018, which is roughly 1.2 million tons more CO2 in just two years. Even though they installed the hundreds of thousands of solar panels on their showroom roofs, they're still a growing company. Their suppliers, storage and shipment are making more furniture than ever and are not all plugged into that clean grid. 📈
In terms of materials 🌳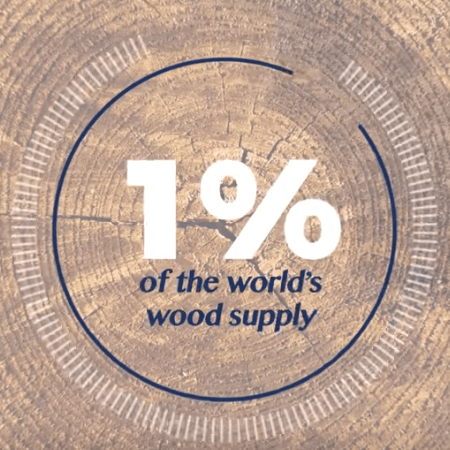 IKEA consumes 1% of the world's logged wood for their furniture. For just one company, that is a truly massive amount. According to the company, they seek to plant more trees than they consume, stating that in the 2018 fiscal year they logged 700,000 trees and planted 3.6 million trees. 🦉
❌ But IKEA's track record when it comes to which trees it's forest subsidiary Swedwood cuts down hasn't been perfect. In 2014 the Forest Stewardship Council banned IKEA for a month because Swedwood was cutting down 600 year old trees in Karelia, Russia.
In short 🔍
IKEA is doing good, but there are also negative ramifications to the growth mindset of this massive fast furniture company.
💡 So as we look towards IKEA's cheap cost, we can understand a couple of things. It's quote-unquote "cheapness" is the product of:
streamlined marketing and sales
strong control of their supply chain
some unique approaches like flat packing and DIY assembling
as well as a little help from cheap renewable energy.
That being said, there's also a tension between the "cheap first, everything else second" mentality that seems to ooze from all things IKEA and their environmental practices. They've made strides in crafting more durable furniture, but IKEA is a business. Mass consumption of their furniture is their reason to exist. The more you buy, the better they do. But at the same time, the better they do, the higher the environmental cost.
👉 IKEA is ultimately interested in sustainability because that's what customers want and it's good for business. So the next time you're chowing down on those classic IKEA Swedish meatballs, look around. Appreciate the fact that IKEA has made itself into a strong leader in sustainability for big companies, but also understand that buying IKEA will never save the planet or helping mitigate climate change.
✔️ Buying that TARVA bed frame is certainly less bad than other options, but searching for a different bed frame in a local antique or secondhand furniture store is the better option for the environment.
---
Watch the video essay here ⤵️
Resources:
1. IKEA Sustainability report FY18 (IKEA)
2. People and Planet Positive (IKEA)
3. IKEA Ltd Ethical Consumer Score (Ethical Consumer)
4. How IKEA gets you to impulsively buy more (Vox via YouTube)
5. Can Ikea turn its blonde world green? (Fortune)
6. IKEA powering itself with green energy in the Nordic countries (CPH Post Online)
7. Ikea Has Been Accused of Avoiding 1 Billion Euros in Taxes (Fortune)
8. House Perfect: Is the IKEA ethos comfy or creepy? (The New Yorker)
9. IKEA is in trouble for cutting down 600-year-old trees (Grist)
10. How Sustainable Is IKEA, Really? (Eco Warrior Princess)