This past December, I took the train from London to a small town in Dalarna, Sweden. About a year before, I made the same journey by plane. Travelling on land wins hands down; not only was it doable, it was easier and more fun than anticipated.
First of all, I'm not new to train travel. I've always loved trains: high-speed ones, slow trams, even those packed with commuters, or museum pieces with wooden seats. I enjoy train travel for the fact that no-one weighs my suitcase, chucks my water away, body-searches me, or has me wait at impossible hours in overpriced enclosed temples to consumerism. 
I like that I can breathe non-recycled air, there's more leg room and enough space for a short walk. The windows are unfolding documentaries, and trains often drop you centrally in your destination.
I love trains because they make the journey as important as the destination. (If that's not the case, you're not doing it right!) It's so much more than a rushed trip to a much-advertised place at the other end of the world, while dreaming of promised all-inclusive glossy paradises.

And last, but not least, I love trains because of their low carbon footprint. By taking a train and not a plane on the same distance, we can cut our emissions by up to 90%.
Train vs. plane
In the year 2020, we all need to learn to fall back in love with trains. They are an old (modernised, mind you!) alternative to a more recent problem: the rapidly increasing carbon emissions of air travel.
Aviation is responsible for about 5% of global emissions, which may not sound much, but is also the fastest-expanding sector, predicted to reach 10% by 2030. It also "serves a very small proportion of people: less than 10% of the world's population has ever been on a plane", and we in the West fly a lot, with flights making up the majority of our carbon footprints. (Source: Flight Free website.)
Further reading: 'Would You Stop Flying If You Knew Its True Cost?'
In Europe, train journeys are a great low-carbon form of long-distance public transit. We're lucky to benefit from such a vast and accessible rail infrastructure, connecting the whole continent and beyond. Though not a perfect network, it has huge potential and is constantly improving. By using it, we create demand, incentivising both private and national rail networks to offer better services.

In Sweden, the flygskam (flight shame) movement has been gathering pace, leading to a decrease in air travel that has boosted train travel. In the Netherlands, electric trains are now powered by wind energy, meaning train trips there are carbon neutral. Meanwhile, in Germany, 2020 came with train fares lowered as a concerted plan to get more people on board and reduce carbon emissions from transportation. Some European trips are even easier by train than by flying.

And these are just a few examples. Now's the perfect time to normalise trains again and rediscover the joy of slow travel!
Back to my long-haul train trip
With winter holidays looming, and after not much deliberation, I realised that visiting family in Sweden would be the best option for an overall low-carbon holiday.
If flying were the only solution, I wouldn't have gone. Luckily, it wasn't.
The two clinchers:
1) I would be crossing countries where train travel is taken seriously, is widely available, and affordable: Belgium, Germany, Denmark, and Sweden.
2) With no rail strikes in sight, and little chance of metres of snow in a warmer-than-usual European December, I wasn't expecting an adventurous trip of delays, detours, cold and crammed, unfriendly carriages. (Not that this prospect scared me.)
Researching the trip
A first long-haul train trip will require a bit of research, especially if you usually drive, fly, or just don't travel, so aren't used to taking the train.
Even as a frequent train traveller, for each new long-haul route I still do some research. It makes sense; Europe's rail system is dense and fragmented, each country having slightly different sets of transport rules – but with every trip, the system feels more coherently unified.
I started by checking options and train routes on one-stop-shops like the Trainline online platform, national rail companies' sites like Swedish rail and Deutsche Bahn (up-to-date on trips covering most of Europe, not just Germany, so great for double-checking info), as well as websites for lines I had to take, like the Eurostar (to reach continental Europe from London by rail).
Good to know: Relevant websites (and their mobile apps) can be set up to notify you of any changes to train schedules that you need to know about on your route.
Award-winning travel site The Man in Seat 61 was another important stop. Here I discovered that the fastest train journey from London to Stockholm would be via Hamburg: tip essential for my journey. I don't know anyone travelling by train through Europe who doesn't check or recommend Seat 61, though other travel blogs and websites provide first-hand information; I'd love to hear your recommendations. 
Planning my trip for right before the holiday-season rush, I was in no hurry, wanting to start the holiday before reaching my destination. Squeezing a few city breaks in along the way seemed like a good idea – that's why I decided on a flexible option: an Interrail Pass. 
What's Interrail?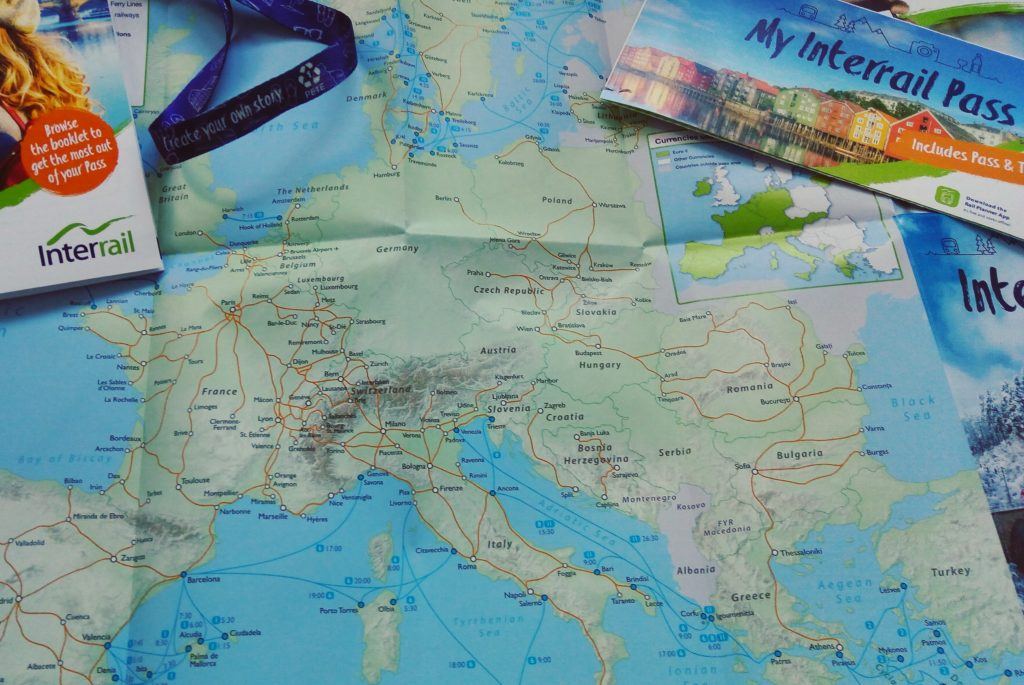 "Does that still exist?", some people asked, while others wondered how I could use it, since I'm no longer in my twenties. These are both valid points: for decades, Interrail has been associated with young backpackers travelling Europe by train (or, when trains are unavailable, buses and ferries). In recent years, due to low-cost flights' dominance, train services faded into the background of international travel – yet, happily, the Interrail Pass is very much alive, and has options for any EU resident or citizen.
The service is all about flexibility; you pay a fixed fare according to the number of days (or months) you plan to travel for, and within this period you can take as many trains as you want. It's ideal for stopping to explore and relax, without worrying too much about catching a specific train. And changing your mind on the spur of the moment won't affect your trip. Or pockets. "You can choose from over 40,000 destinations in 33 countries, designing a European train travel adventure that's personal to you. You create your own story." Marketing aside, it's true; you do create your own story.
The pass is valid on most European trains, with discounts available for seniors over 60 (10% off) and young people under 27 (up to 25% off standard adult prices), while kids travel free. Check their website for all deals, trip ideas, FAQs, and detailed information about the passes on offer.
What is the Eurail Pass for?
A Eurail Pass can only be used by non-European citizens or non-European residents, but is the same price as an Interrail Pass.
Getting the Interrail Pass
Step one: Go to the website, pick the countries you want to cross en route to your destination, and find the best Interrail Pass for you. Then choose the number of days you think you'll need to get there.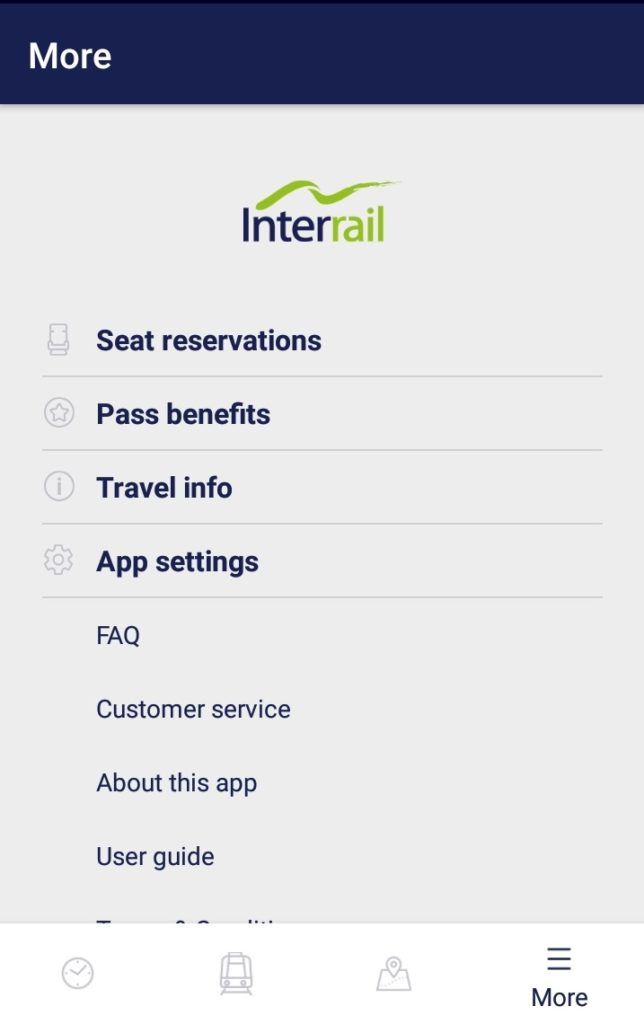 I decided on a month pass with five train-travel days, meaning that within a month-long period, I could pick the days when I wanted to travel, no strings attached. I figured four days would be enough, but got an extra one, just in case. You can pick as many days and months as you want. Basic maths, don't worry.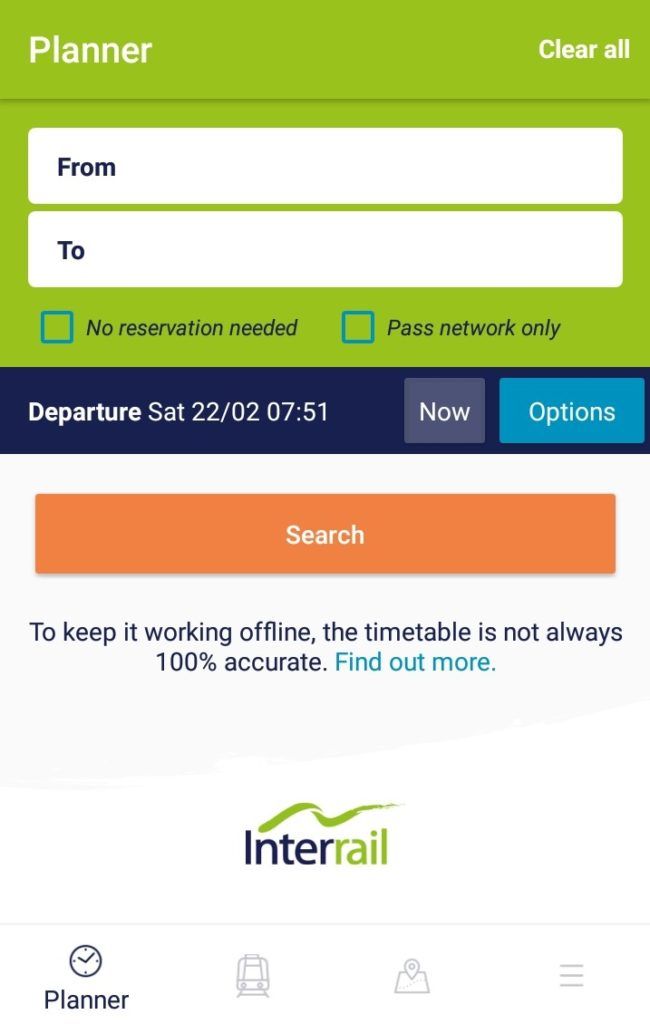 Step two: Once you've made a decision, fill in the form to get a price. If you agree to the deal, pay, and in a matter of days you'll be posted an Interrail map of Europe, the personalised pass itself, and helpful guides on its use. They include a wristband too, like the ones at music festivals (maybe because the excitement is similar?).
Step three: This material is all useful (the pass essential!), but your best friend might just be the Rail Planner app and Interrail website, which can clarify pretty much all unknowns. Once you've set up your account and download the app, you can start booking seats and organising your trip.
Seat reservations
Depending on when and where you travel, seat reservations are optional or compulsory. With an Interrail Pass, in Germany you can even take a high-speed ICE (InterCity Express, connecting 32 major European cities!) with no seat reservation – but in high-demand periods booking is probably worthwhile.
On Sweden's high-speed intercity trains, you have to book a seat. These trains run on full capacity, from what I've seen, so it's best for everyone to have a seat. If you need to catch a connection, the train will wait for you: your booking carries all your travel information, so train personnel will inform the connecting train about any potential delay.
Despite these national variations, having travelled through a country, next time you'll know what to expect and what the rules are.
Fares and fees
If using the Interrail app, you'll pay a €2 fee for every seat booked. Avoid this by booking on the train company's website, or in the station, with your Interrail pass handy. However, booking through the app does conveniently store all your bookings and additional info in one place – useful when taking many trains.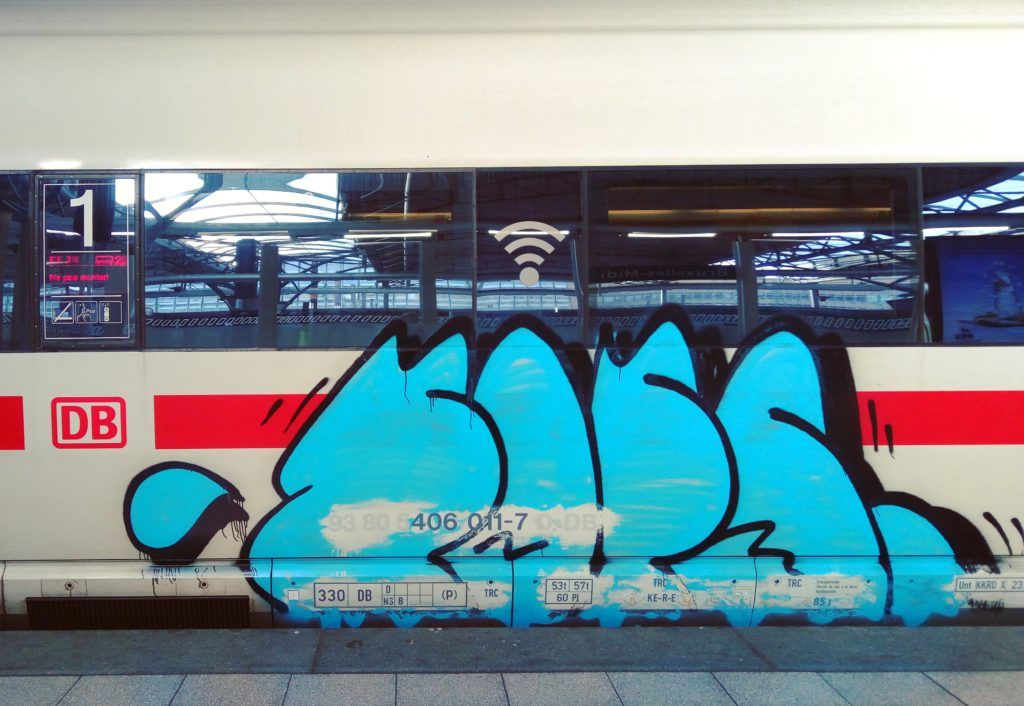 In Sweden the seat fare varies from five to €8; ICEs in Germany are €6 (first and second class), but save money by checking demand on the Deutsche Bahn website. I regret buying most of my seats in Germany, as no inspectors checked them, and there were plenty of spare seats. When the Interrail app says reservation is optional, they mean it.
Quick note: In Germany, the only ICEs with compulsory seat reservations are the international ones going to Paris.  
For Eurostar I went straight to the company's website since I already had an account, so didn't have to pay extra fees on the Interrail app. The Eurostar seat booking fee was the most expensive (€30) – but less than the cheapest train ticket for that period on the same train. It's also compulsory to have a seat on Eurostar.
Booking compulsory seats is something you can do whenever you want, but keep in mind that there is higher demand for some trains at certain times.
Must do: Every time you get on a new train, make sure to write the trip down in your pass, otherwise the journey is not valid (it would be like travelling without a ticket).
The Journey
Day one
👉 London ➡️ Brussels
I took the 7:15 am Eurostar from St Pancras International; an effortless and familiar leg of the trip because I'm a frequent Eurostar traveler. A good nap, a bit of internet scrolling, some window daydreaming, and two hours later, I was in Brussels.
Slight delay on arrival in Brussels, but the ICE train to Cologne was waiting for us. I decided not to jump on that, but to take the next one, two hours later; there are plenty of trains to Cologne. Brussels South station is busy and ever-expanding, but not overwhelming, and easy to navigate. Plus, Belgian chocolate and warm waffles are always good reasons to delay a trip. 
Eurostar travel tips: For me, this is the ideal way to travel from London to Belgium, Switzerland, Luxembourg, and France. (The Netherlands, the newest addition to the Eurostar portfolio, is also an option.) For cheap tickets buy weeks or even months in advance. When buying your first ticket, make a free account on their site so you'll hear about special offers and cheap fares before they are made public. Your free membership accrues points which turn into vouchers for use on your next trip. Delays and cancellations (due to strikes, weather, etc) are rare and usually replaced with coaches, other trains, or timely announcements. Nothing happens that wouldn't be many times worse with an air company.
The trains are smooth and fast, but though the new fleet is sleek and inviting, I sometimes miss the previous model's retro vibe.
👉 Brussels ➡️ Cologne
It took less than two hours to get to Cologne. ICEs can be busy at times because, funnily enough, they stop in major airports – but they keep you updated on delays while miraculously getting rid of them before the next stop. Smart, warm, and fast – well, this is true of most high-speed trains in Europe.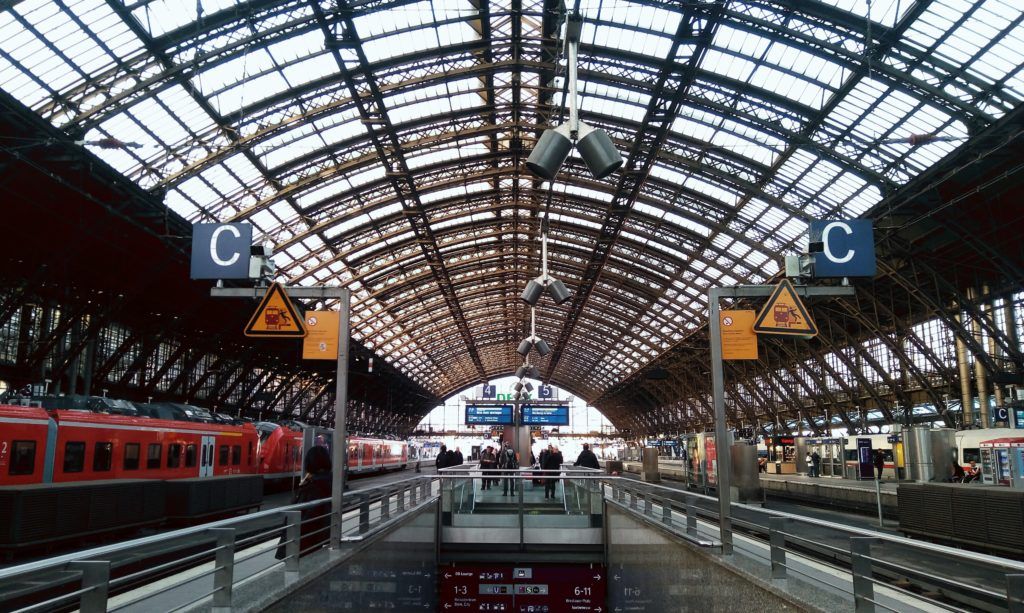 👉 Cologne ➡️ Hamburg
Leave extra time between connections to take advantage of the many food options in the massive stations serving most European cities. In Cologne you can even visit the city's main tourist attraction: the famous Cathedral Church of Saint Peter (Kölner Dom), which is just metres from the station. Its shape is visible through the glass ceiling above the platforms; a good reminder that trains leave you close to where the action is.
Never having visited before, I decided to break my journey with two nights in Hamburg. The third-biggest European port and Germany's second largest city, it's an exciting, multi-layered place that deserves more than a couple of days. Chances are it will become a routine overnight stop on my trips to Scandinavia.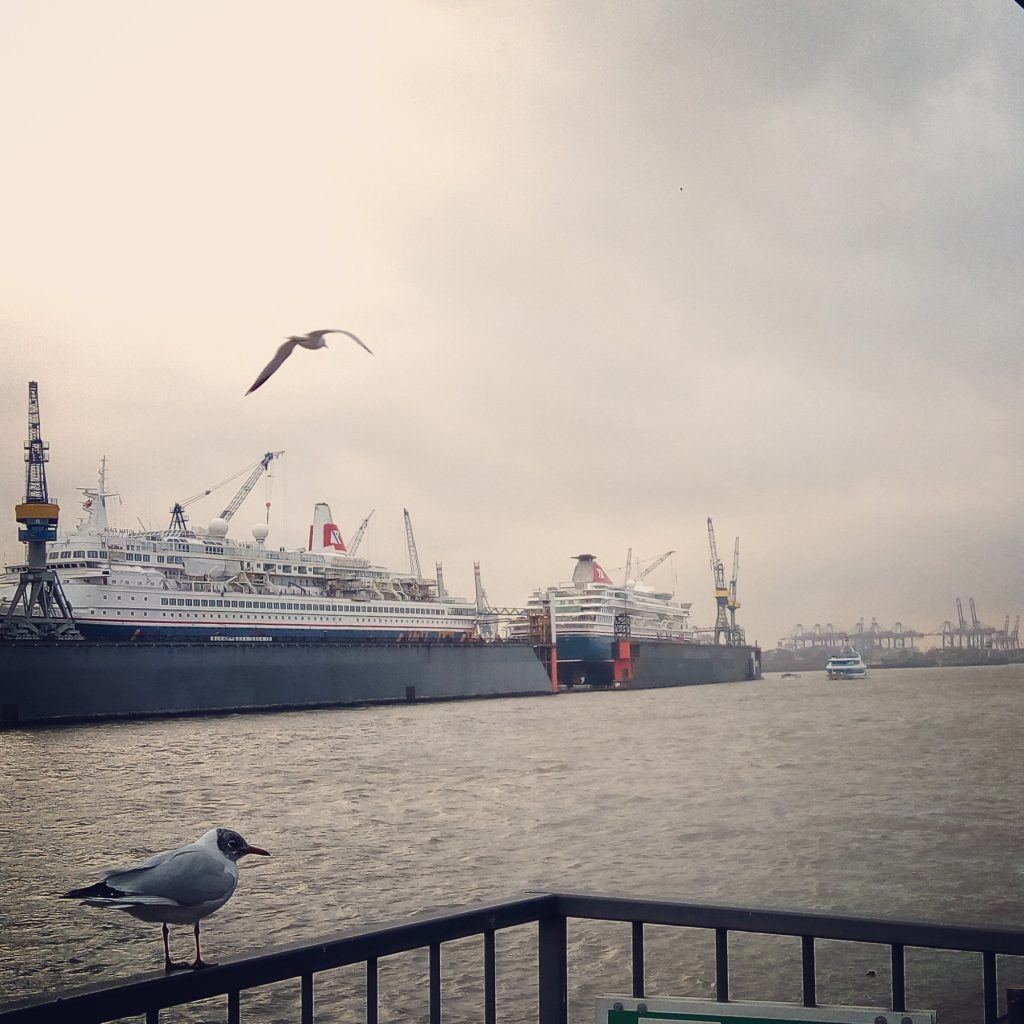 Day 2
👉 Hamburg ➡️ Copenhagen
My hotel was five minutes from the main station; preferring a quiet continental breakfast, I opted for a later train. There are a few daily direct trains on this route, and even more options if you take regional trains and change once or more along the way. This leg took less than four hours.
👉 Copenhagen ➡️ Stockholm
I knew that London-Hamburg is doable in one day, and the remainder in another. But Stockholm wasn't my final destination, and the extra four-hour trip from Stockholm to my Dalarna terminus, although not impossible, felt like an unnecessary push. Instead, I spent an evening and half a day in Stockholm (another city I'd not had the pleasure of exploring before), sleeping overnight in one of many hotels next to the central train station.
I finished my trip by taking a flixBus from Stockholm to Dalarna (with a ticket bought in advance). By not using my Interrail pass for this segment of my trip, I saved the fifth day on my pass, in case I wanted to make more stops on my outbound journey.
Border controls
There are open borders throughout Europe, so trains don't stop for border checks in the Schengen Area (the "world's largest visa free zone"). But your passport will be checked at the UK border (UK is not in the Schengen area) on this train route, by both French and British customs.
Upon entering Denmark from Germany, passports were checked aboard the train, taking only a few minutes factored into the train schedule.
The EU means many things to many people, but to the train traveller it means avoiding waiting for hours at borders with strict controls and passport checks.
Overnight stays
These depend on your budget and time. Towns and cities along this route have good quality hotels; if booked in advance and off season, you can get great deals for decent and even exceptional stays.
Alternatively, opt for overnight trains. For this route, "Sweden's government wants to provide viable alternatives to short-haul flights" (The Independent), and plans to introduce a new sleeper train that will get passengers from Sweden to London by morning.
The outbound journey
Though pretty much the same as the inbound, since it took place in January, after the holidays, trains were less busy, with plenty of stretching, strolling, and napping space. This time I spent a night in Copenhagen (another never-before-visited location), and another in Hamburg. Same connecting-train break for warm pretzels in Cologne, and a rye bread sandwich dinner in Brussels while waiting to board the last Eurostar to London.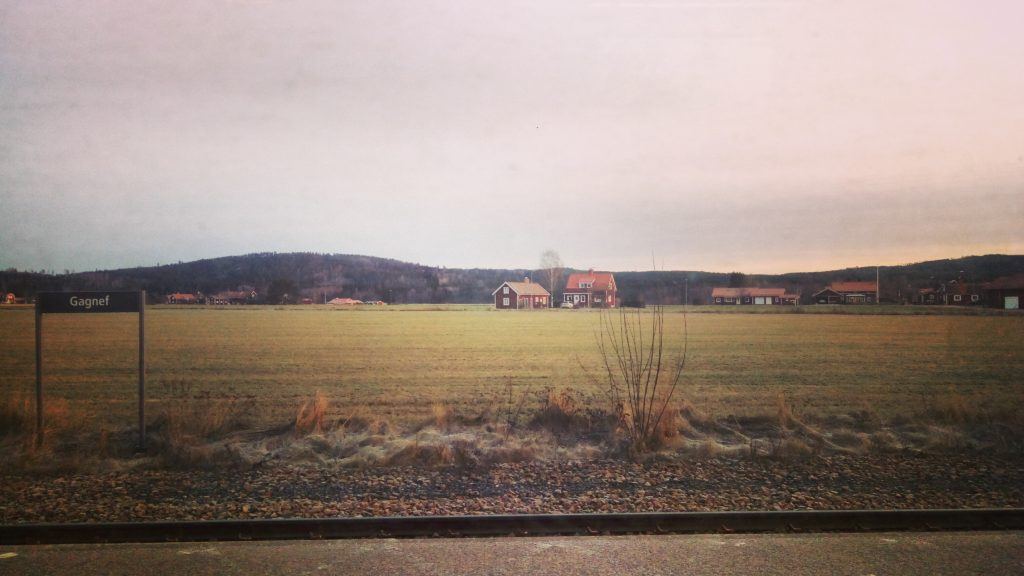 Would I use the same route for this journey again?
Definitely. I can't wait to explore these new discoveries more. I haven't even got into the stories woven during this trip! For variety, and to try new routes and hours, I might choose night trains or ferries next time.
I'm already preparing a London-Romania train trip for this coming summer. With the Brussels-Vienna overnight train reintroduced by ÖBB (one of Austria's rail companies) after 17 years, in January 2020, my east-bound journey just became a good deal easier.
Not enough time? This should help: Encourage your company to adopt Climate Perks – a  new scheme encouraging employers to give staff extra paid holiday days, for overland rather than air travel.

Need an extra push to slow travel? Make a commitment by signing the Flight Free 2020 pledge. Find our more about people who no longer fly, for whom travelling just got more exciting and meaningful. 

Featured photo by Ansgar Scheffold on Unsplash
Photos by Anca Rusu