A 'staycation' could be the perfect way to enjoy a holiday without it (literally or metaphorically) costing the earth. Take a leaf out of Greta Thunberg's book by not talking the sustainability talk but then jetting off on a package holiday! You needn't sail across the Atlantic on a solar powered yacht, but you can certainly avoid flying by travelling to Europe sustainably. 
There are also plenty of amazing adventures that can be had much closer to home. The UK is blessed with some truly breathtaking holiday destinations. Some of the most amazing might be almost in your own backyard. They might even be your own backyard!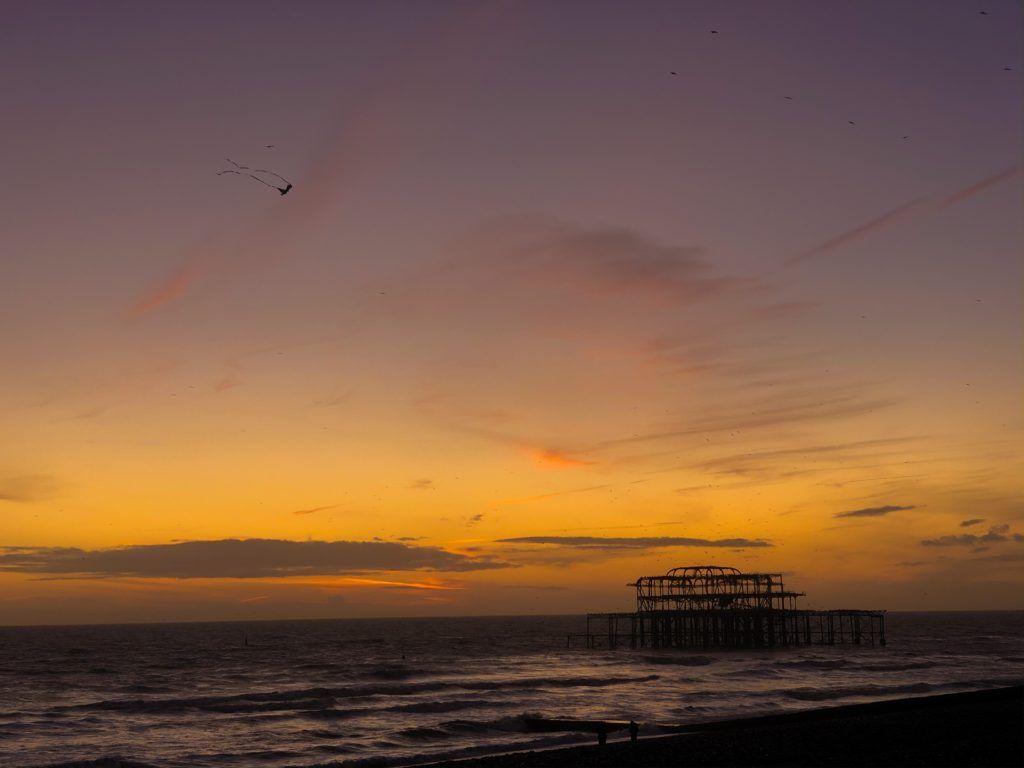 Having a great holiday doesn't have to entail heading half-way across the world; it can be just as relaxing, energising, or inspiring to truly get to know the region you call home.
Plus, enjoying a local sustainable holiday minimises carbon costs. Could you really relax knowing what that 'exotic' foreign travel adventure has done to your carbon footprint, and its long-term cost?
Take a Slow Travel Staycation
Holidays should be about slowing down and taking a breather. Modern life is so fast-paced, it can be a challenge to find time for reflection. While you could get around the UK by train, a slow travel option is the most sustainable choice.
There are plenty of low impact, zero-carbon slow travel solutions, including:
Walking, rambling, or hiking 🥾
Road biking, trail biking, or mountain biking
Kayaking, canoeing, rafting, or paddleboarding 🛶
Sailing.
These can all be wonderful options, and choosing one would allow you to see your area in a whole new way. Local ordnance survey maps provide a wealth of information, suggesting routes you've never taken before.

It's amazing how often we overlook truly exploring the area we live in, perhaps only visiting local beauty spots or natural attractions when visitors come to stay.
A couple living in a coastal town never even saw their own home from the water – until they invested in a couple of kayaks. Similarly, an urbanite had no idea he could leave the city without going by road – until he bought a bike and set off down the local canal path. It took just twenty minutes to leave the noise and crowds of the city behind, and he never looked back!
All of us can sometimes get stuck in a rut; we forge a path and tend to stick to it. You may know your route to and from work, for example, like the back of your hand – but have you ever explored the paths and side roads adjacent to it?
Embrace Experiences – Not Things
My husband and I love to travel – but don't always go far. In fact, some of our best holidays have been close to home. We love back-to-basics camping: hiking in the surrounding area and enjoying a tranquil night under the stars.
We've experienced wild camping in a pristine, ancient forest, with red squirrels frolicking just a few feet from our tent. We've watched the sun set over the pure white sands of a deserted beach. Once, we awoke in a snow-clad field having gone to bed in sunshine the evening before. And all this was within a few hours of home, right here in the UK.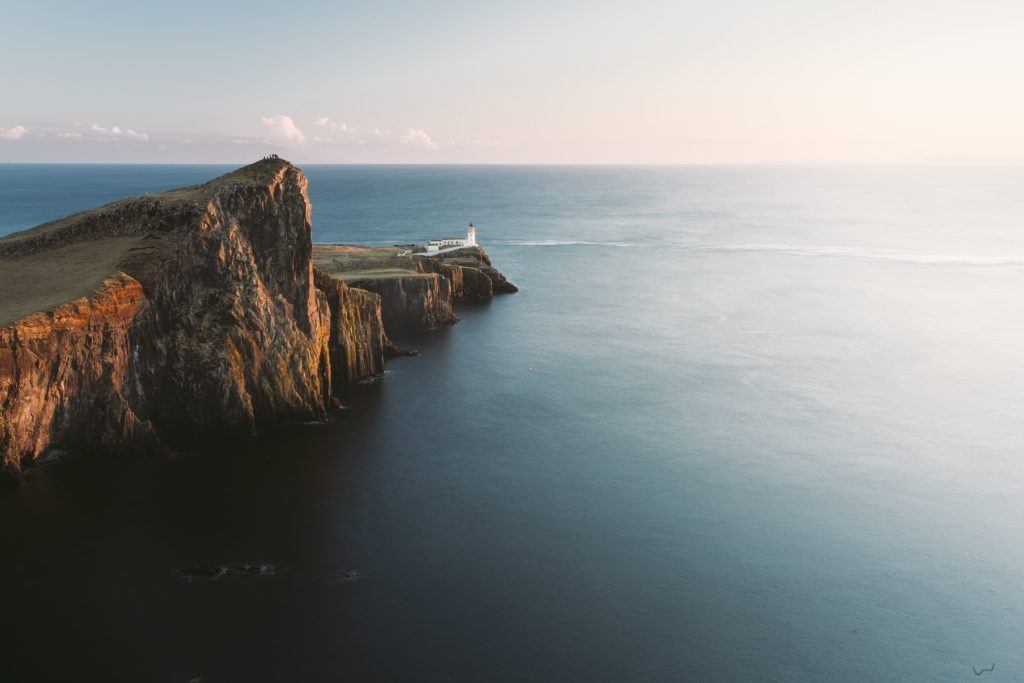 We've camped in minus-15 °C, in torrential rain, in winds that flattened almost everything in sight. Our experiences haven't always been sunny – but we wouldn't give up even the most negative. Experiences mean far more than things; they last forever (but won't clutter up your home!). What's more, memories of a sustainable holiday will have a far lower impact on your carbon footprint than most shop-bought objects.
Experiences make wonderful gifts, and can also inspire wonderful staycations. When planning your next holiday, consider not so much where you want to go, but the experiences you would like to have – then craft an adventure to enjoy those experiences.
Stop and Smell the Flowers – Get to Know Nature
A staycation, whether it is in your own backyard, your local area, or other natural beauty spot in the UK, is a wonderful way to stop, take stock, and reclaim a vital connection to the natural world. Stopping, and quite literally taking the time to smell the flowers, listen to the birdsong, and feel the grass under your feet is a tangible way to reduce stress – often what a holiday is all about.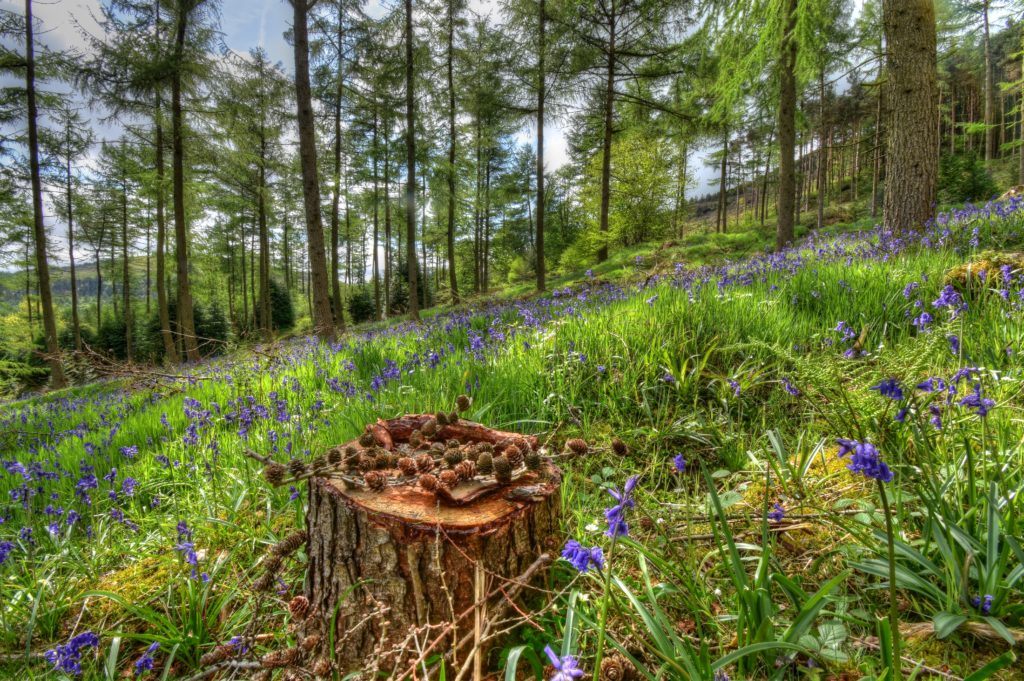 Spending time in a natural setting has been shown in scientific studies to reduce stress. This can also have a knock-on effect on many areas of physical health and mental well-being. Taking a natural staycation help to hit the refresh button and go back to work feeling calm and recharged. 
The slow travel suggestions mentioned above can all be great ways to reach tranquil and natural destinations close to home. And in addition to hikes, bike rides, and boating expeditions, there are plenty of other ways to enjoy time in the natural world. For example, consider:
Taking up birdwatching/wildlife-watching as a hobby. (Tragically, biodiversity is diminishing at such a staggering rate that if you don't do it soon, you may lose the opportunity to see certain creatures forever.) 🦅
Photography, or other artistic pursuits such as wildlife or landscape painting.
Learning more about nature while you enjoy it by reading wonderful books on the subject. (The writer Robert MacFarlane might inspire some wonderful staycation adventures.)
Enjoying a local 'pick your own' experience, or even volunteering on an organic farm in your area to learn more about sustainable food production and gain valuable skills. 🌾
Volunteering for a local rewilding, conservation, or forestry project. (Like Woodland Trust)
Taking part in some 'citizen science', a bioblitz, or beach-clean.
Trying out astronomy in a tranquil, natural location under the stars.
Diving into nature by embracing wild swimming, canyoning, rafting, or other active pursuits.
For more tips on walking and cycling in the UK check out:

📍 Scottish Natural Heritage – They enable a greater awareness of nature and help people to enjoy nature responsibly.
📍 Sustrans – The charity making it easier for people to walk and cycle.
Don't Go It Alone on Your Staycation
If you are young, free, and single (or even just one of the above), it is important to realise that a staycation does not have to be solitary. You might be used to jetting off to a holiday resort where you can meet lots of people, and be concerned that a staycation could be rather lonely. This could not be further from the truth; there are many ways to ensure this not be the case.
One way to think about a staycation is as the perfect opportunity to reconnect with existing friends. Visiting those you haven't seen for a while could be a great way to enjoy a low-cost UK holiday. Also consider inviting friends to join your slow travel adventure, or an amazing new experience close to home. Face-to-face interactions are, of course, vitally important for mental and physical health; a few close friends can be key to a healthy and happy life. We are social creatures, so when planning your staycation, make sure not to go it alone – at least not all the time.
If you feel the need to make new connections, a staycation can provide opportunities to do that too. Enjoying a local, sustainable holiday could be the perfect way to make new friends, and feel more connected to your local community. Even if enjoying your holiday with a partner, kids, or both, it won't hurt to put yourself out there a little to meet new people.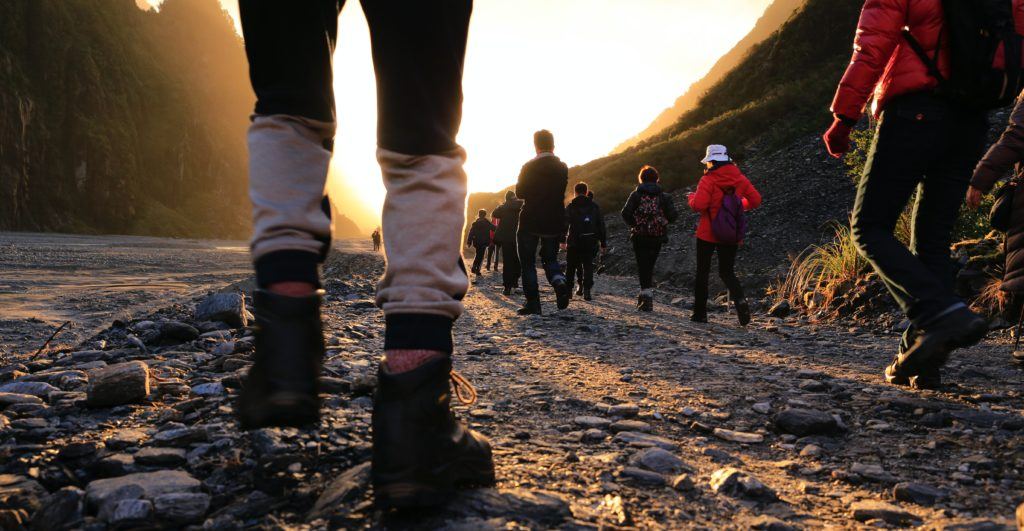 Great ways to meet new people in your area on your staycation might include:
Joining a rambling or hiking group.
Becoming part of a group to enjoy other hobbies, old or new.
Taking part in community events, such as fun-runs, fêtes, or competitions.
Volunteering at a local community garden or other community project. 🌈
Chatting with people you meet while visiting local markets, antiques shops, upcycling stores, sustainable boutiques, and other local places for a little eco-friendly retail therapy.
A staycation might give you the time needed to forge connections and feel more rooted in your local community, while free from work and other obligations.
Use Your Staycation Time to Learn
A staycation should be relaxing, but that doesn't necessarily mean doing as little as possible. As well as embracing slow travel, enjoying experiences rather than things, communing with nature, and connecting with other people, a staycation could also provide time to learn.
We should never stop learning, no matter what age we are. Learning needn't just mean researching online, or burying yourself in a book; there are other ways to learn that may not be possible in daily life. A local, sustainable holiday could provide chances for learning new skills to help you reach a more ethical and sustainable way of life. On a staycation you could: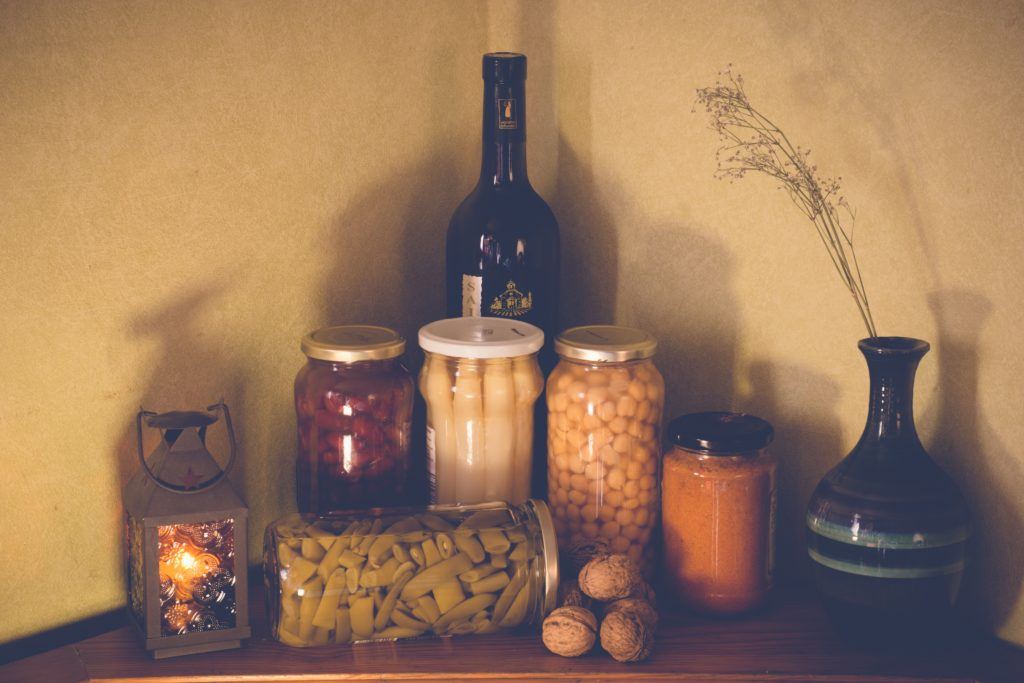 Enrol in a class or workshop to learn a skill you would like to have. Gardening, cooking, knitting, sewing, woodwork and joinery, or upcycling are just some eco-friendly options. 🎍
Pay a visit to a friend or relation and have them share their knowledge or skills. For example, is your granny a master at making preserves? Spend your staycation learning all she can teach you about making jam. Do you have an uncle who has a way with wood? Perhaps he could teach you the basics over a few days. Do you have a friend who keeps bees? Maybe they could give you a crash course.
Volunteer somewhere where you can learn skills to help you improve your sustainability credentials and live more ethically even after returning to work. 
As you can see from the above, there are plenty of options for a local, sustainable holiday. Stay close to home, improve your health and wellbeing, and become better at safeguarding this planet we call home.
---
Featured image by Liv Cashman on Unsplash